If you live in a region known for its hot summers, you must install an outdoor shower to cool off during unbearable days. Outdoor showers, although common, need dedicated outdoor space as well as proper plumbing arrangements. So while you are getting ready to invest in an outdoor shower, consider opting for a trendy outdoor shower design that would add some style and elegance to your garden area.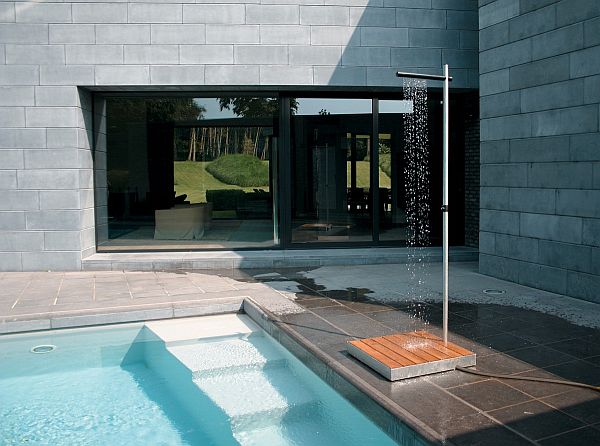 Cascade

Designed by Trade Winds, the Cascade Outdoor Shower combines functionality with its unique style. It consists of a horizontal overhead tube that lets water flow down like a curtain (just like a waterfall). You can use a discreet tap on the vertical tube to adjust the pressure of the water. The Cascade is the perfect outdoor shower for terraces and gardens.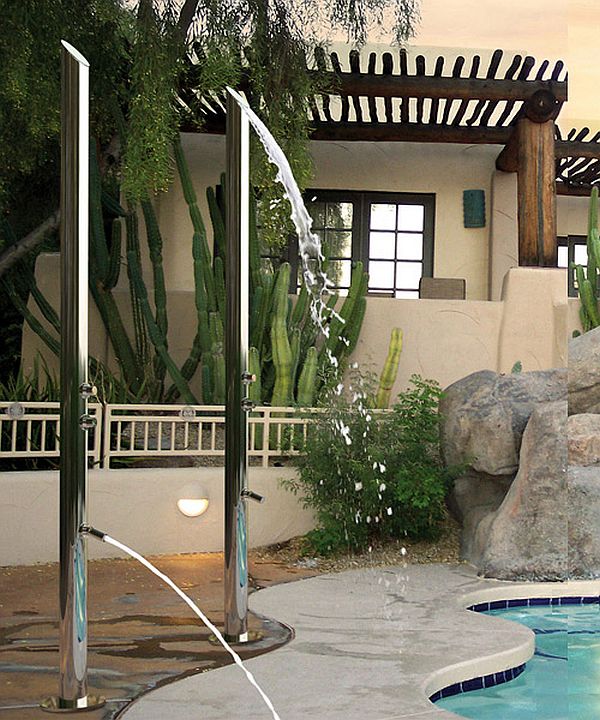 Aquabambu Outdoor Shower Column
Designed by Bossini, the Aquabambu Outdoor Shower Column is modern, stylish and completely unobtrusive. The standalone design comes with a foot diffuser as well as shower. This eco-friendly outdoor shower would definitely give that ultra modern touch to the outdoor landscape of your home.
Viteo Shower
Designed by Danny Venlet, this outdoor shower system is portable. You can place it anywhere you want and simply plug in the main water supply to the shower via a hosepipe. Then step onto the non slip base and enjoy a soothing shower, as the nozzles positioned on the circular base spray water to cool you off during hot summer days.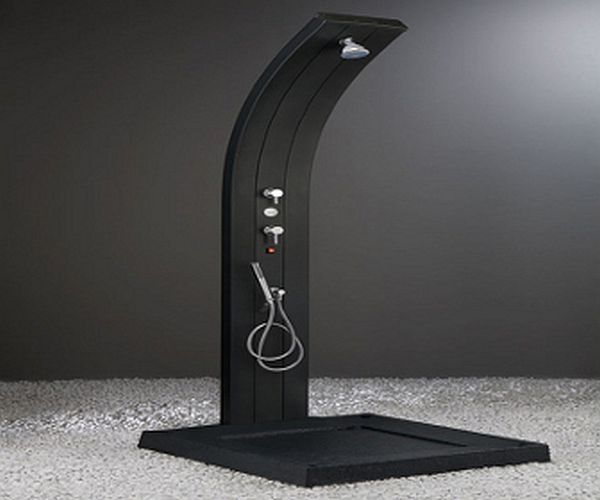 Arkema Solar Powered Shower
This solar powered outdoor shower is just the right option for your eco-friendly home. Fitted with a solar panel above its showerhead, the Arkema Solar Powered Shower uses the electricity generated from the panels to operate and sprinkle water.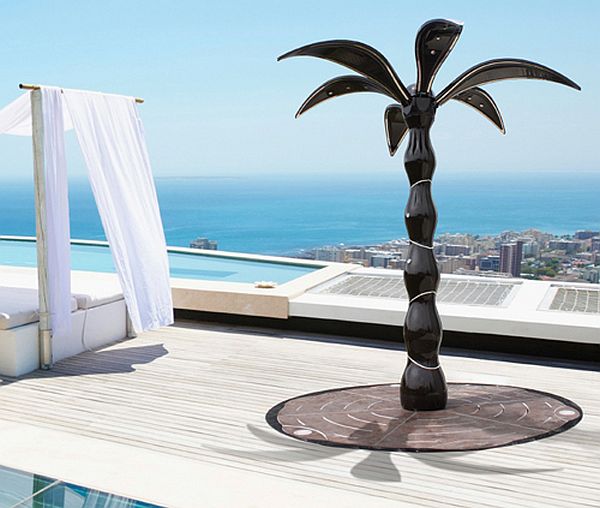 Folding Outdoor Shower

The Folding Outdoor Shower, designed by Dometti, comes in the form of a palm tree, which has jets fitted on the trunk as well as leaves. Enjoy a misty shower under the shade of the palm tree and simply fold down the leaves afterwards to protect the shower from heavy rain or winds.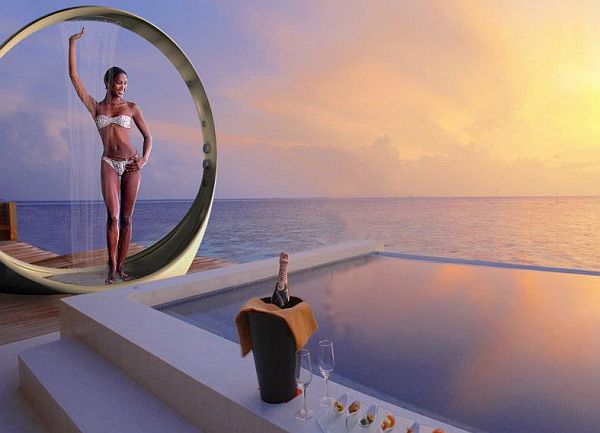 Multi-Sensory Outdoor Shower System LOOP
Designed by Diego Granise of Idiha Design, the multi-sensory LOOP Outdoor Shower combines a stylish appearance with great functionality to redefine the entire concept of an outdoor shower system. The shower takes its integral design from waves and can be placed anywhere inside and outside your home. Get this shower and you will have a reason to take a shower every morning, noon and at night.
Summary
An outdoor shower system is indispensable for people living in a region that is prone to hot summers. These outdoor shower systems would surely redefine your explanation of an outdoor shower and would make your backyard the cynosure of all eyes in the neighborhood.