Many people think about their purpose. Someone believes in fate and its inevitability; someone believes that a person is the blacksmith of his own happiness. The story of "Olan Wolf" combines both of these statements: you need to work hard yourself and then fate will be favorable. A long period of his life is associated with education in physics and mathematics, leading serious positions in large companies in Russia and abroad, and even his own business.
How did you find yourself in the art world?
There are no contradictions here. I have always been interested in creativity, art, design, beauty and self- development. That is why I did not stop at one education. I got my Diploma in Physics, and continued my education in ART (British Higher School of Art and Design). Besides the main Education, I also had a more creative period in my life. I worked as a presenter and producer of television programs "Sochi ART" on the channel STS and Dom TV (Regional Broadcasting to the Krasnodar Territory, Russia), on the First Russian State Channel I was the author and producer of the international magazine "Inter@Art". I organized major events in Russia, Europe and UAE in the field of art. I conducted children's beauty contests and created an international art's club "Re-Forma". But I was always painting. Never stopped. Therefore, it was no coincidence that I got into the world of art. All my activities, the baggage of knowledge and skills gradually prepared me for this. It is a common misconception that people in the art industry are only interested in painting treatments. Those of them who have reached certain heights are usually very educated and versatile people. And in my opinion, only by having a wealth of experience can you create something unique and diverse.
Tell us more about your creative period. What exactly did you do?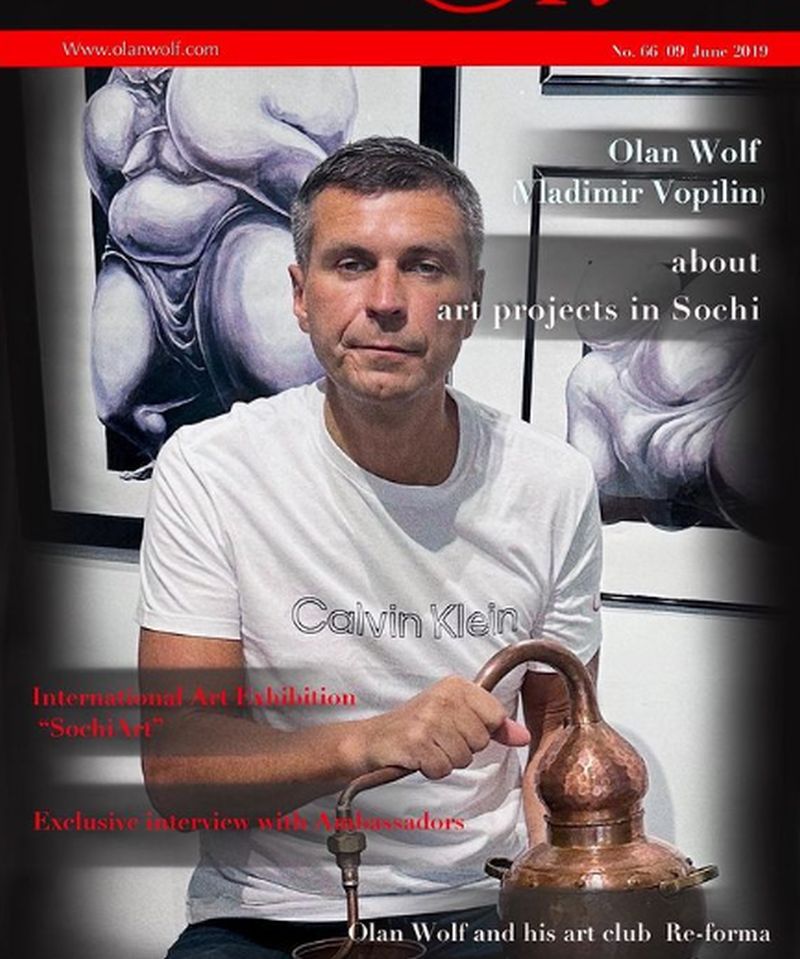 The life of an aspiring artist is always difficult. I displayed my works in many exhibitions worldwide: Mora Museum New Jersey – (2020) Solo exhibition called: "Worlds" talks about "my worlds", reflecting all aspects of my personality. The exhibition featured both figurative and abstract works. The name itself: "Worlds" introduces us to a reality that is not finished and not predetermined, but consists of several levels, within which figurative and abstract images alternate without interruption. This is an unusual exhibition. This is a summary of my work. The exhibition included works relating to several periods of my creative life. Different in style and theme, and connected by the different techniques: acrylic, oil, digital. I have never abandoned acrylic as my preferred medium of expression. Then, World Art Dubai 2021, Qatar International Art Festival 2021, Doha (23-28 October 2021) – "Olan WOLF" – Russian Ambassador of Arabic art, Solo Exhibition in Mercure Hotel Dubai, UAE, May 2021, Participation in International online Exhibition "Iranian-Russian Artists" 15th November, 2021 (L'art International group Iran), "FORBIDDEN FRUIT" World Art Basel Exhibition, 2021, Miami, USA , International Art Fair (New York, USA, Margo Gallery, NFT) – February 12 – March 20, 2022 , NFT Exhibition (Moscow, Russia)-educational platform NFT CONF and LIVUITON – 2022, Solo exhibition "Imagination" – Boccara art Exhibition (Palm Beach, USA) in July 2022. I CALL MY ART STYLE "ART without borders" I do not label my abilities by style therefore, I refer to my work as without borders just like we as humans can feel different emotions in a second, my artistic views are always changing and mixing. Perhaps, that is why "Olan Wolf's" paintings include a wide range of styles. The inability to trace one clear style of the artist is my signature. My book "Contemporary art as a way of life" gives young artists methodology on how to create their own style and artistic message, and how art works can have a powerful "therapeutic" effect.
 You were awarded for international nominations, tell us what participation in art contests means to you?
I am grateful to fate that today I can take part in such a significant competition. For me, this is a new stage in my life and career. My first award was in Russia in 2021 (for the contribution to NFT/digital art" and later in Dubai (UAE) in 2022 – Louver Museum, Abu Dhabi (Unique new contemporary approaches in art) in 2021-2022. It was here, in America, that I felt like a really prospective artist, regardless of social circumstances and statuses, prejudices. As if a new breath has opened – I know that all the most interesting is ahead of me and is just beginning. As a member of the jury of a beauty contest in USA and UAE, I realized: women is a piece of art, there is no concept of age, weight or height, there is a concept of art, creation of a piece of art, doesn't matter it is women, or canvas or fashion- everything has to be perfect and bring style and wisdom. Beauty and art are a sensation, it is a holistic image that has no boundaries, terms, or restrictions. My art as well doesn't have borders and unique styles. I create any style!
You have come a long way in different ways. What are your next plans? Say, next year?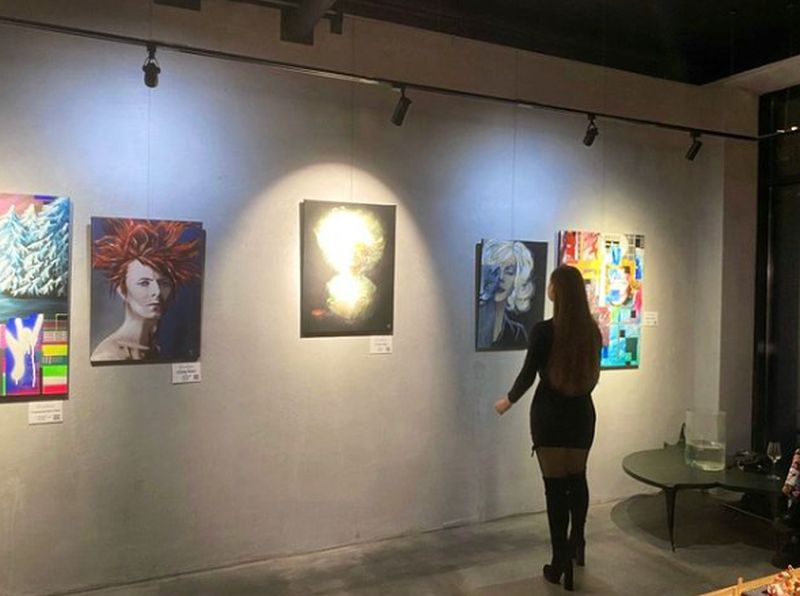 In the near future, I want to actively continue my career in the field of art, and maybe fashion. For 2023, I have planned not only participation in art contests, but also numerous participation in art fairs, exhibitions and fashion weeks around the world, photo shoots and participation in television programs. I want to show the whole world – that there are no style or era limits or technological restrictions to start your art career and to always be inspired and motivated. I actively take part in all international projects and events, connected with art and fashion. I present at the Contemporary Art Museum in NJ as a member of Advisory Board for Art and Fashion, I am leading an art group in UAE "The Ambassador's Club" Association, building my own art brand "Olan Wolf", and I am the author of a new book "contemporary art as a way of life" for all people who are interested in contemporary, not standard art. My strategic aim is to have my own art gallery in the USA and I am already halfway to my dream. You can find out about my plans in instagram @olanwolf www.olanwolf.com
Article Submitted By Community Writer