The most recent innovations in design were displayed at Spazio Rossana Orlandi in the Milan Design Week to showcase the most unique designs in technology. One among all these which grabbed eyeballs was the Node Lamp. Designed by Odd Matter Studio, the node lamp inherits its basic form from the electric circuit design. The company has designed the node lamp and has integrated the user's manual work to put the lamp into functionality. The node lamp comes in two basic forms, one for placement on a flat surface and the other for hanging on a wall.
Adding Functionality to a static object

Sculpted in copper structure in a tubular form, the node lamp features an elegant design and also the user's amusement on converting a show piece to a fully-functional lamp. This happens when you turn the handle on the node lamp to connect two points. These points are basically the two ends of the broken circuit that turn the lamp on and off when they are connected.
Completing the circuit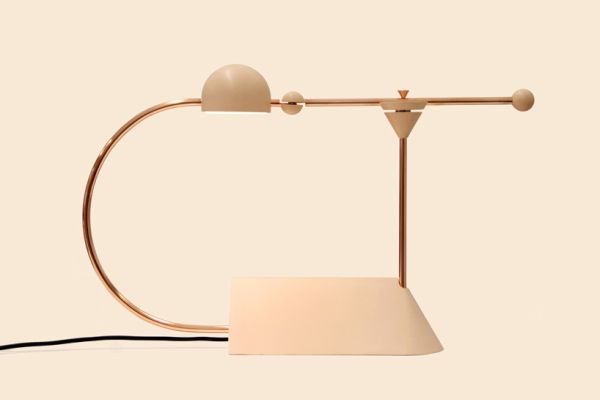 To complete the electrical circuit the user has to connect the two points by twisting the handle. As soon as the two points connect ,the circle is completed and your Node Lamp starts functioning. Basically the user participates in completing the circuit for the flow of the electric current and in turning the switch from on and off.
Integrating design and functionality

The elegant and basic design of this lamp is what attracts the eyes and the excitement that it generates when the user sees an ordinary piece transform into something functional is an added bonus. Node lamp by Odd Matter Studio is truly one piece of art to watch out for, so bring it home for unique ambiance.
Source : DesignBoom.Com