Mox litter tower is a product designed by Modern Cat designs that features a unique covered litter box that does not allow litter to spill outside. This ultra modern product provides an easy access to some cats to enter from the top but keeps away the dogs. Mox litter box has grated tops that easily cleans the paws of cats and prevents them from spreading litter on the floor as well as the house and there arises no need to get worried.
Main features of the product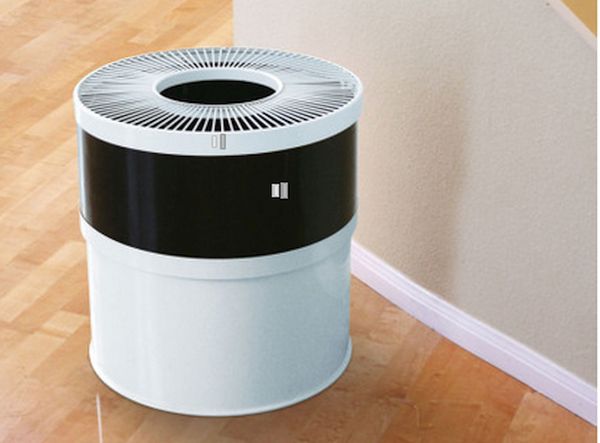 Mox litter tower comes in a sealed design that does not allow litter to leak or disperse around even at times when the litter box may be in a tilted position. The top of the box incorporated with grates traps all the litter and pushes it back into the box. Moreover, the compact design with shiny white powder coated finish makes your home décor look modern and stylish without giving the slightest appearance of an ordinary dustbin. The product comes in a steel frame having PVC wrapping and is convenient to handle and easy to wash. Furthermore, the smart designer litter box has a length and width of 19 inches with 8 inches width of the top opening. Thus, it requires little space and can be adjusted conveniently. Available in black, red and white color, you can have the Mox litter box of your choice for $129 from moderncatdesigns.com.
The Mox little tower is a two-piece product having top lid and the bottom bucket that is quick and easy to assemble. It will only take ten minutes to have the set up done. Adding litter directly into the bucket below and then simply popping off the top provides an easy way of disposing the litter. Therefore, the product serves as the most stylish option for homes, offices and several other places.
Source : ModernCatDesigns.Com