The Ellum solar light by Feltmark is a portable device that's designed specifically to illuminate darker spaces in your house. Ellum has a magnetic pivot hinge that you need to fix on the wall and the device attaches to it with the magnetic pull. Plus, a built-in solar panel helps to keep it charged all the time. Embedded with sensors, it lights up simply by detecting the motion, and brightness can be adjusted as per your requirement. A simple touch can brighten the light when you need more illumination during study time, and can reduce the light intensity while taking a nap.  Being convenient, it can also serve as a desk lamp thereby creating suitable ambiance. Moreover, its durability and strength make it more suitable to be taken anywhere, anytime.
Handcrafted design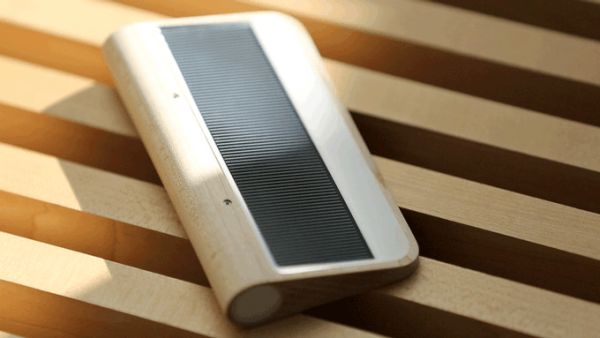 Ellum is an innovative, skillful design handcrafted by Feltmark in Los Angeles. Ellum solar light is the second version of Ellum smart light with more refined, affordable and smarter look. It is available in two shades: American black walnut and hard white maple. The light is made from quality materials, and requires good knowledge of executing. It attaches on to any wall magnetically and wirelessly with an underside LED diffuser.
Feltmark
Feltmark is a studio brand that comprises different backgrounds in industrial design and philosophy. Ellum solar light is a versatile home accessory designed by this studio that personify usefulness, artisanship and patience.
This intuitive smart light has made charging simple. You need not make efforts for prolonged charging through wires, unlike conventional lamps. With complete one-day charging in the sunlight, you can use this amazing solar light conveniently for six months. Furthermore, Ellum solar light is equipped with high capacity Li-ion battery that makes it a magnificent storehouse of power.
Source : Kickstarter.Com