British army has unveiled an amazing Swiss army knife tank for battles that has been named as the Terrier. It resembles a transformer equipped with modern warfare. This Swiss army knife combat vehicle was released in 2013 and weighs 32tons. It features latest telescopic explorative arm that's eight-meter long, and can inspect underground devices and explosives. At the same time, it has the ability to walk through water, cut the rocks and tear off runways and roads. It can cause destruction of roads to such an extent that pathways can never be in use again.
Structure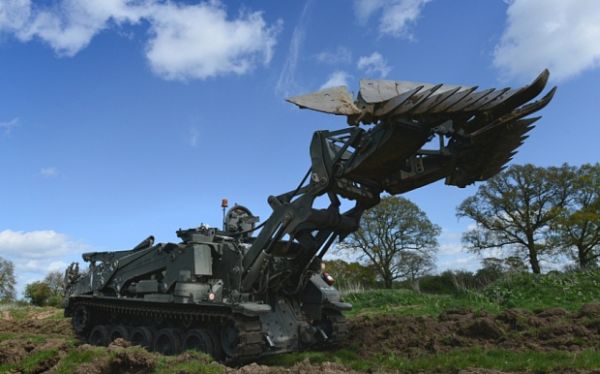 The mammoth machine is rightly named as Terrier. This is because it is specifically designed to overcome the difficulties in the battlefield. Having the capacity to stretch more than twenty-six feet, it can split solid concrete to pieces. The Swiss knife tank is remote-controlled machine that has a speed of 75 km/hr and can be controlled wirelessly up to 1 km. In addition, the tank can penetrate deeply into a road, creating an open path free from explosives.
Usage
Terrier is a multipurpose machine that can carry out multiple tasks such as moving, lifting and grabbing. The Swiss army knife tank is the most advanced battle vehicle in the world that provides the British army a gadget-laden vehicle, logically equipped to meet challenges at the battlefield.
Terrier, because of its modular characteristic can be used in many situations such as making clear passage through thick jungles, easy ripping of rocks and clearing mines. Besides that, it can also be helpful in digging drenches and smashing all things that coming in its way. Manufacturers are still developing new attachments for the warfare vehicle with further improvements.
Source : Telegraph.Co.Uk