Physical disabilities limit an individual's freedom of movement and curb their independence. In an age when every aspect of life enhancing technology is progressing at a lightening fast speed the disabled people should also get some tech help. Designers have started offering interesting personal mobility concepts for the physically challenged individuals. In the following, you will find some of the most interesting personal mobility concepts listed.
EAZ Disabled Mobility Device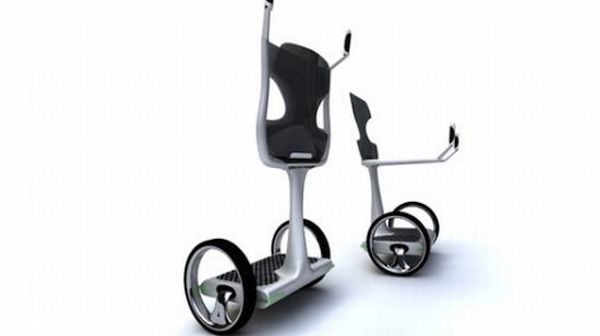 Mildly or partially disabled individuals and elderly citizens who find it difficult to move comfortably can benefit by the EAZ Disabled Mobility Device. It eases the discomfort of moving through its innovative design. The designer Grayson Stopp has combined the elements of a wheelchair and a walker for making the EAZ Disabled Mobility Device more user-friendly. The self-balancing mechanism of this personal mobility concept lets users move in both a standing and a sitting posture. Adjustable seats and intuitive steering controls make the EAZ Disabled Mobility Device unique.
Toyota i-Real Concept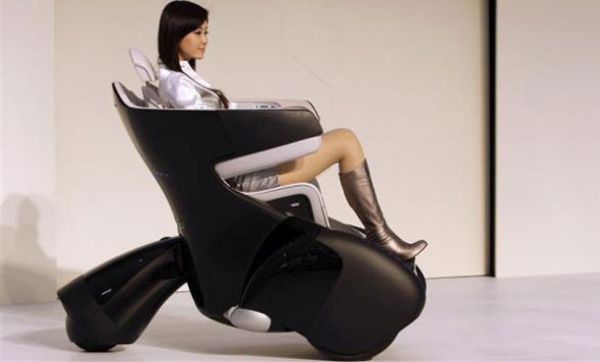 The Toyota i-Real concept became quite popular in 2008 when it was first presented before the public. Richard Hammond showcased it in BBC's Top Gear that year and thereafter it traveled to several other renowned talk shows and TV programs. The i-Real is a three-wheeled drive which runs on battery. These personal mobility concepts changes shape when user changes to high-speed mode from the low speed mode. It came as a great disappointment when Toyota refrained from manufacturing i-Real.
Personal Urban Mobility and Accessibility or PUMA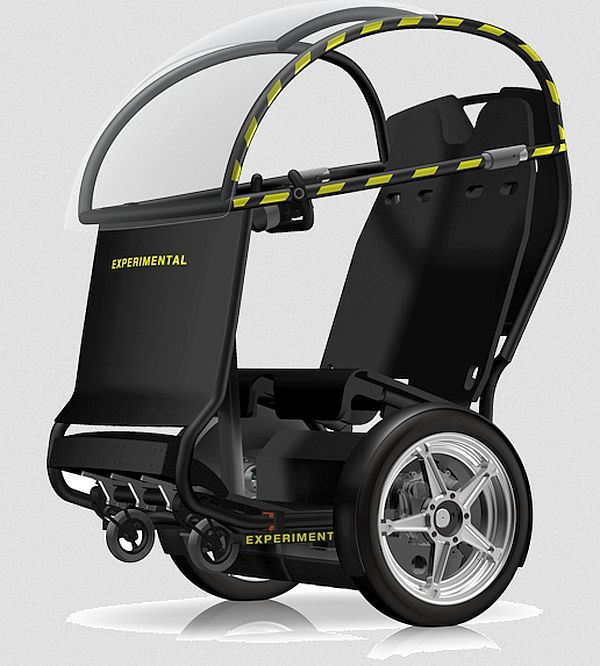 Segway and GM have together launched PUMA or Personal Urban Mobility and Accessibility Concept. It can help physically challenged individuals in moving more freely on their own will and complete different tasks without anyone's help. The PUMA concept is powered by lithium batteries. Its self balancing in-wheel motors can be controlled with a fly wire system and gyroscopes. By connecting it to a smart phone device the user can enjoy its vehicle to vehicle communication technology.
The Mountain Trike Wheelchair Concept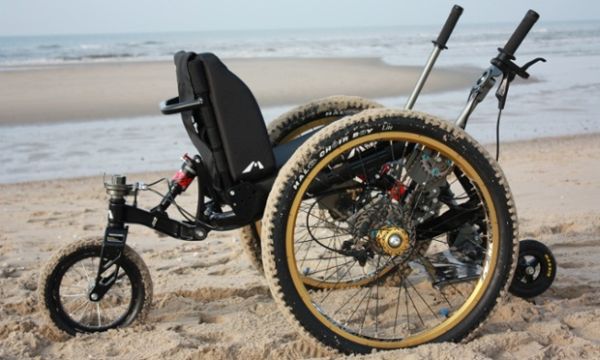 The Mountain Trike Wheelchair is made for people who want to challenge their physical disabilities and enjoy the outdoors. It can move on different terrains like muddy tracks, sea beaches, snow covered areas and gravel driveways. It got the Peterborough Mobility Roadshow 2011 Able Magazine Awards.

To enable physically challenged individuals to move around independently designers have started inventing high tech personal mobility concepts. The interesting new personal mobility concepts can change the way disabled people lead their lives completely.