Trophies have evolved a lot over the past few years. From the simple designs in the past that hardly featured much decoration to the more recent elaborate designs that literally make jaws drop, the trophies we see today are taking creativity to new heights. Here is a list of 5 such trophy designs that impressed us plenty.
BIFA Sculpture
Designed by Swarovski, The BIFA Sculpture is an artistic masterpiece in itself. Presented at the Moet British Independent Film Awards, the trophy features a giant sized Swarovski crystal that sits encased inside a golden web. The stunning trophy was designed in collaboration with Fredrikson Stallard.
Ranstand Award
The striking Randstand Award owes its classy design to Dutch Designer Marcel Wanders. Awarded to companies that shine in attracting top employees via branding, the Ranstand Award features a metallic vase which is topped by a creative bouquet of human shapes. The trophy is designed to represent the company (the winner) which attracts employees just like a magnet would attract metal.
Sagmeister and Walsh Award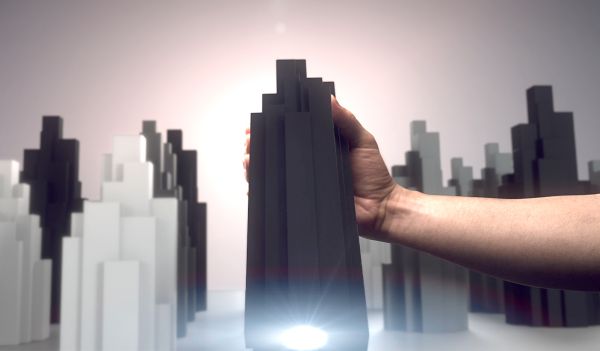 The World's Best Advertising Awards organized by the New York Festival features a trophy that looks just like one of those futuristic gadgets you see in the Star Wars movies. The trophy is designed like a monolithic tower that comes with a tiny projector at the base. The projector would beam the winner's name when the trophy is lifted. The tower would then proceed to project the winning case study and the agency's credits as well, complete with sound. The winning agencies can also choose to create their own custom videos with the help of an changeable SD card.
Indianapolis 500 Borg-Warner Trophy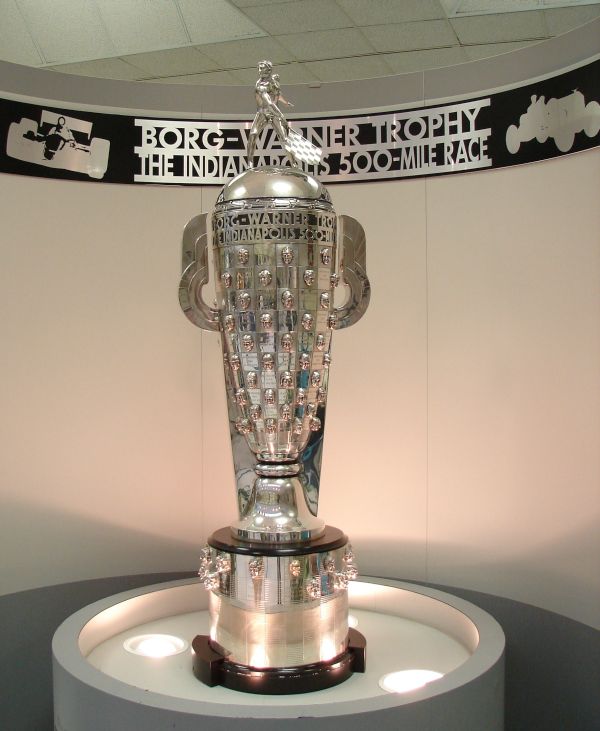 There are some trophies that can be easily lifted by a single individual. And then, there are trophies like the Indianapolis 500 Borg-Warner Trophy which needs an entire crew to be lifted off the ground. Designed by Rhode Island based Gorhma Inc., the trophy is presented in a circle to every Indy winner. Each season's winner would have his/her face, name and average speed engraved on the trophy.
FIFA World Cup
Who can forget the FIFA World Cup which was considered as the epitome of trophies in those days and still continues to win hearts around the world? The FIFA World Cup was designed way back in 1971 in Italy and has changed little from then. It features two athletes who appear to be rising in victory to hold the earth. The trophy is made of 75% gold, and the name of the winning country is engraved after every tournament.
The trophies that we see today are a far cry from what they used to look like 10 years ago. From featuring innovative designs to really elaborate fittings, the trophies that are handed out today are surely winners themselves.