Technology has become a part of our life, we are depending on it even for our daily actions. The ambitious designers are coming up with some wonderful designs that will fulfill our every need. Even the traditional doorknobs are replaced with some innovative designs and improved functionality. Following are a list of some doorknobs that will provide novelty to your home.
A Detachable Door Handle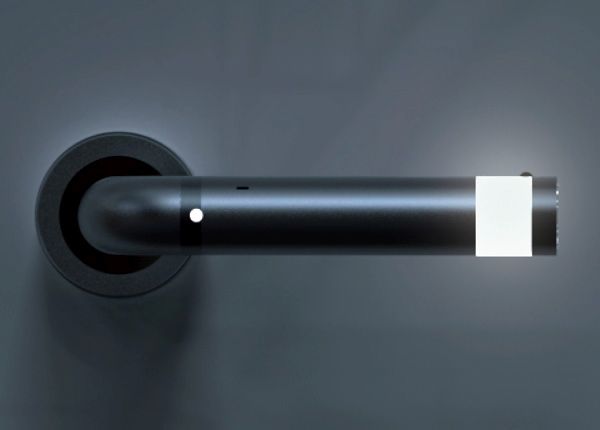 Korean designers have designed the intelligent door handle that can be pulled off from the door. The LeDoor Flashlight is well suited when you have to encounter a dark day, you just have to pull the handle and your whole place will be illuminated. The innovative door handle is a combination of door and LED flashlight.
Self-Sterilizing Door Handle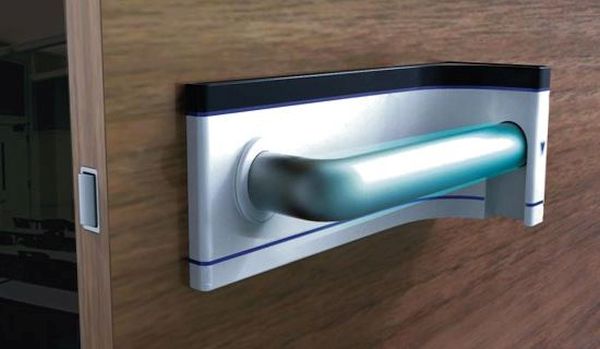 Communicable diseases can easily be spread through door handles. What if door handles provide you security from infections? The self-sterilizing door handles is a product of Choi Bomi is certainly a unique and intelligent design. The door handle continuously cleans itself with a UV light and it only takes brake when you use it. When the handle is not used, the UV light without any break keeps on sterilizing it and that further gives the user a clean door handle to touch.
Off Door Handle
This door handle can be used for multi purposes and is designed by Eun Ah Kim, Jinhyuk Rho and Maria Rho. You usually forget to turn off your gas or your lights when you go out of your house. With the Off door handle you can move out of your place tension free. The Off door handle provides you with three functions, you can choose to turn off your gas, light or turn everything off. You can choose the dial icon and push the button and can leave the house.
ORB Door Handle
This door handle is created by Michael Samoriz is stylish and elegant. It has a built in LED light ring that is well suited for every environment and situations. For example, the light ring indicates when a room is vacant or occupied. It also works as a night light gives you a convenient way to walk in the dark.
Wrench Handle
Designed by Tirdad Kiamanesh is a new and different door handle that might add fun and novelty to your house. This new innovative design is worth trying on your doors.
Door handles might not play a major role in adding style and décor to your home. But these unique and innovative door handles will steal all the attention. The above designs are truly noteworthy that will give your door an exclusive façade.