Be it coffee, tea, wine, juice, champagne, or any other drink you love to have, you need to have perfect mugs and glasses to enjoy drinks. Have a look at the following creative and stylish designs that can make your drink even more enjoyable:
Slim Cup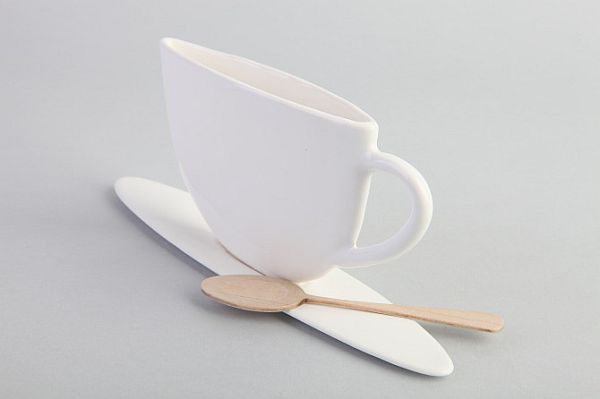 Cups are also forming sleek designs in the age of the sleek and slim technology. The Slim Cup is a flattened ceramic cup that comes with a saucer. If you see this cup from the front, it would appear as a normal shape like any other coffee cup; however, it is only when you have a 90-degree angle look at it you realize it is the slimmest cup ever.
Nikon Camera Lens Mugs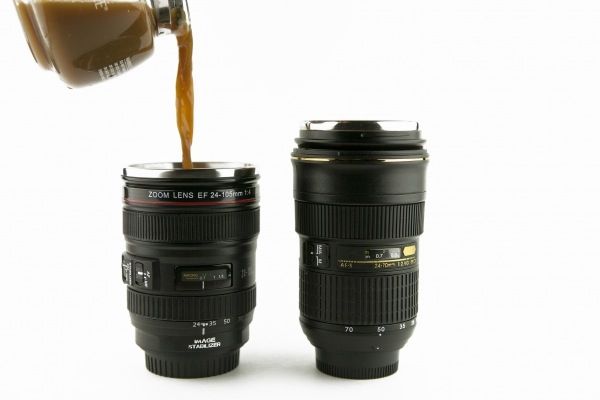 Now this is something really cool, a Nikon Camera Lens Mug. They so look like real Nikon camera lenses, and no one can make out that they are mugs unless they see you actually sipping your favorite drink in them. The base of these mugs unscrews and becomes a cup with a handle. The vacuum insulated liner made from stainless steel keeps your drink hot for long, as long as twenty hours.
Carat Cup
It is a cup that you can wear, as Carat Cup is a porcelain cup that has a beautiful gold ring as its handle. The ring shaped handle has a golden glaze and a shining Swarovski crystal in the middle. Another very interesting feature is that the Carat Cup comes in a jewelry box packing, which makes it an ideal gift for one's beloved.
Cadarache Cup
The French designers at Trustindesign created Cadarache Cup, which is a ceramic cup that comes with a wood tray and looks like a nuclear power plant. The designers took inspiration from the cooling towers of a nuclear power plant and gave similar shape to the Cadarache Cups. The cups have saucers attached to them and you get a wooden tray, which fits the four cups nicely.
Ctrl-Alt-Delete Cup Set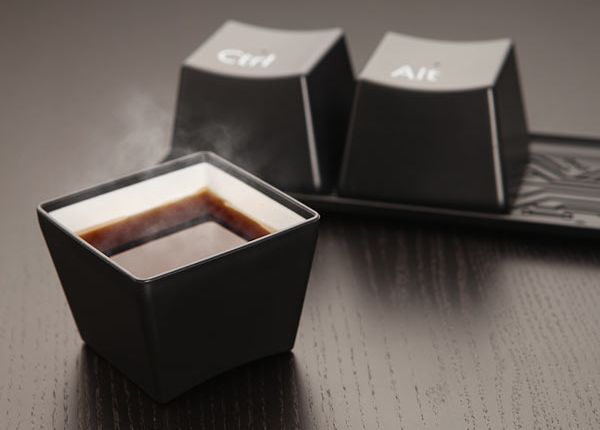 Ctrl-Alt-Delete is what we do when our computer becomes sluggish. Similarly, we take coffee or tea in order to get rid of the laziness that comes over us. So, how about getting rid of the body sluggishness with a coffee drink in the superb Ctrl-Alt-Delete cup set.
Crinkled Glass
It is a glass made of recycled glass but looks like a crinkled plastic disposable glass.
Summary
Owing to some awesome creations of creative designers, today we have variety of cool and stylish mugs and cups to enjoy our favorite drinks.