How is your busy schedule going? You probably have back to back parties lined up for the holidays, and your calendar is filled to the brim with travel plans. You're thinking of outfits and fun looks every waking moment. There's the makeup to go with them, too!
When it comes to the holidays, you're allowed to go big and go all out. Why not trade your basic makeup look for a more festive look that incorporates these elements?
1. Metallics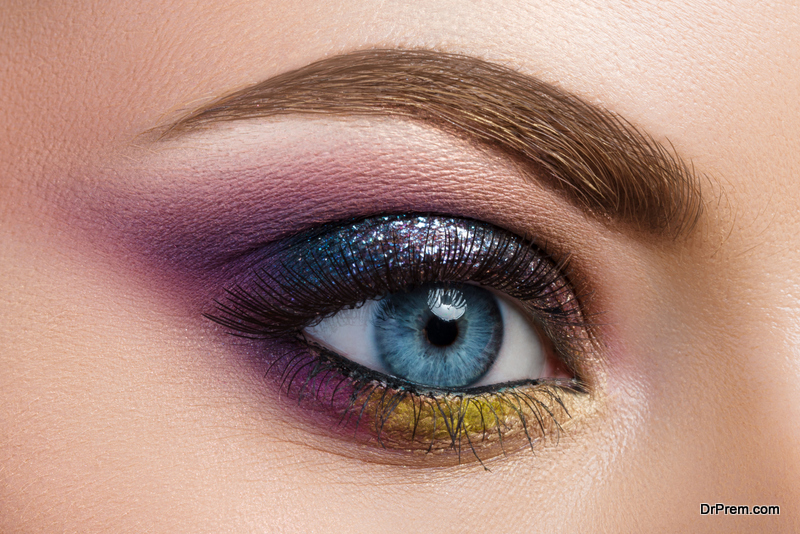 Your typical holiday colors are red and gold, and blue and silver. They almost seem like they belong on the opposite ends of the spectrum, but one thing they have in common when you translate them to makeup looks is the metallic element. Take that gold or silver eyeshadow and make it the focal point of your makeup for a festive and fun look that's not too out of this word. If you want to take it up a notch, of course, you can pair the metallics with reds, blues, and greens. Look for eyebrow makeup online that will make your brows more defined without taking away from the holiday look and voila! You're all set for your parties.
2. Reds
Red is a color associated with energy, passion, and festivities. No wonder it's prominent during the holidays! You could incorporate red items of clothing in your holiday wardrobe to feel more festive, but if you want to stick to your more muted outfits, you can still spruce up your holiday looks with a bold red lipstick or a drunk blush look. Red eyeshadow works wonders too, especially if you prefer a nude lipstick that will not take away from your bold eye makeup.
Bonus: If you're not a fan of bold makeup or bold outfits, go with a monochromatic look–with a pair of red shoes showing your festive nature.
3. Purples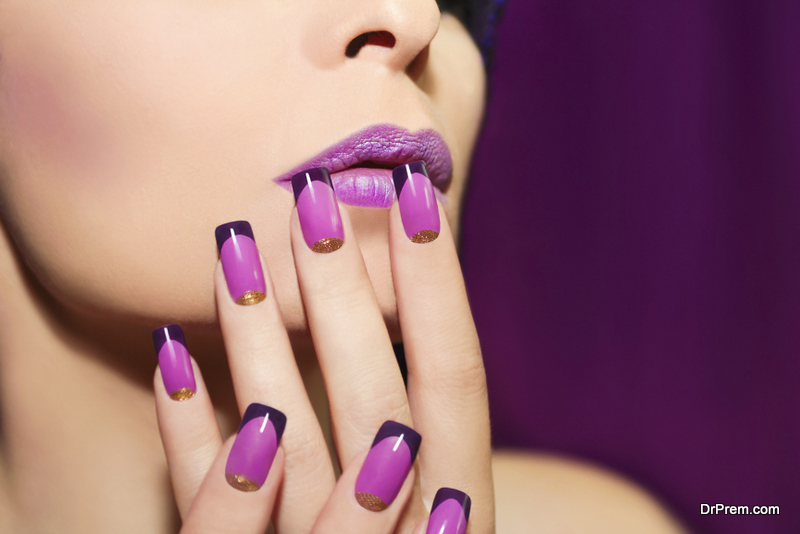 You don't have to be confined to the idea of a traditional holiday to create your holiday looks. Reds are straight-up festive, while purple is more holiday chic. Especially if you're celebrating a non-denominational holiday, purple is one of the best options because it is festive without being too associated with a certain religion. Go for shimmery shades, which you can pair with more earthy hues for a makeup look that brings out the fun, festive and fearless side of you.
4. Deep Blacks
The holiday season does not mean you have to ditch your favored black eyeliner and eyeshadow. You can still use them to your heart's content–paired with brighter colors to signify a celebratory mood. A black shimmery eyeshadow will be perfect with your gold eyeshadow to achieve that smokey eye, and a deep black eyeliner can emphasize the blues, greens, and reds in your eye makeup as well. Incorporating black in your makeup is also recommended if your outfits are leaning towards darker hues, with your accessories balancing the look.
Your holiday looks need not stray too much from your personality. Now that online shopping is convenient, you're spoiled for choices and there is bound to be something that fits you just right. So don't worry about looking too festive or trying too hard. If you find something that you like, go ahead and wear it.
Article Submitted By Community Writer