If you enjoy wearing watches, particularly the one that are quirky and different, then you are bound to love these watch designs that scream innovation and uniqueness. These modern timepieces will spruce up your style as you flaunt them and win the admiration of all.
The Picto Watch
The Picto Watch by Rosndal, priced at 115.83 pounds, is undoubtedly a picture of time. The graphic lines of Pictor are minimalist and clean and present a soothing picture of time unlike other watches. Furthermore, the technical design of Picto is distinct and makes it very different for a wristwatch. The hour is indicated on the rotating dial by a dot. On the other hand, the conventional hand represents the minutes. Picto is essentially the first watch made on the rotating disk principle.
Saturn
Priced at 179 Euros, the Saturn is a watch by ZIIRO. The idea behind the watch was to create it without the conventional markings or hands, rather a changing design of patterns that indicate time. It is a minimalistic watch and is very stylish on the wrist.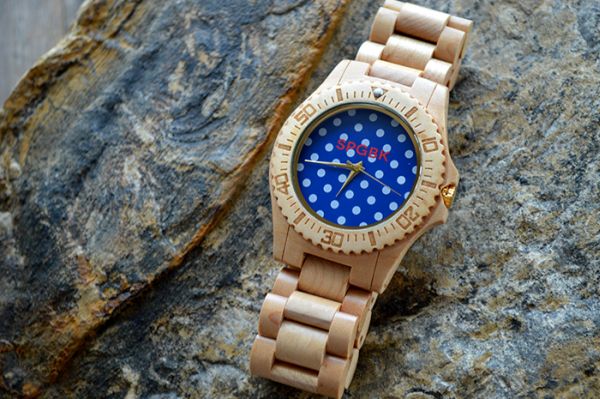 Manhattan
Available for $79.99, the Manhattan by SPGBK is unique and creative. It is very lightweight, but has thickness to make an impact. The Manhattan Wood Watch is fun and creative, as it is crafted out of wood and has a very soothing appeal. The colour is natural and therefore the watch goes with almost any type of outfit.
Cling
Cling by von Michael Remerich is a very attractive timepiece. Featuring the dial made out of pressed aluminium, the watch is carved out of a combination of polyurethane and aluminium.
3012 Watch
Designed by Mats Lonngren, a Finnish designer, for Hyggee, the 3012 Series has two rotating disks that replace the conventional hands. The top disk that is smaller marks the minutes, whereas the bottom large disk denotes the hands.This watch is priced at 159 pounds and is a hit with men.
MY03
The MY03 by Michael Young should not be mixed up with new radio telescope dishes for SETI. The ODM Hacher Watcher has form fitted graphics and is a very chic and amazing timepiece.
Summary:
These watches have a unique element and are therefore perfect for those who love sporting the nerdy look. These designs will definitely have people asking for them, as they will make you look stylish and different.