Just like our food and clothing, for that matter all our needs change with time and situations, our home needs and requirements also change. But we cannot make homes every other day to suit our requirements, so what can be a solution to this serious problem. Well, an expandable home is a perfect solution to this problem of ours. To serve the need of expandable homes, more and more concepts are coming in everyday, and following are some of the best expandable home concepts that you can come across in today's time: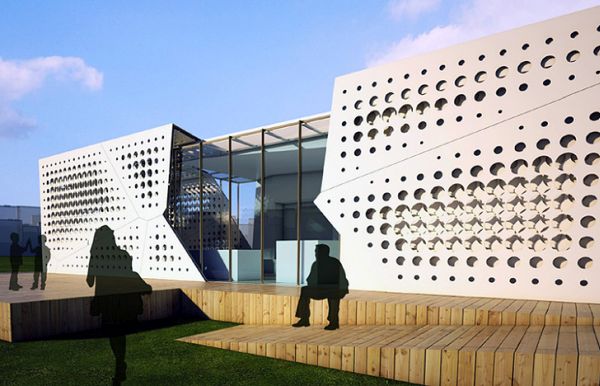 SLIDE-S
Slide-S is an amazing solar green house in Egypt that was made to address the local sustainability challenges. The structure resembles the shape of a matchbox with walls of sliding nature to adjust the needs of solar rays and shade in the home. This home is an ideal combination of modern technology and the beauty of traditional architecture. In winters, the perforated screen slides open so that maximum sunlight enters the home and keeps it warm. In summers, the shed is closed to maintain a cool temperature inside, and the ceiling vent makes the air escape from home.
D*Haus
It is a perfect example of flexibility and adaptation. It adapts itself to all the seasons and to day and night. The external walls become the internal walls; doors become windows, and so on. In winters, the house exhibits small windows, and in summers it open up like a flower to allow maximum air ventilation.
Lagoon
Owing to the seamless efforts of the designers at the Apiqa Design, an environmental friendly and an affordable expandable home concept has come up. A temporary housing solution accommodates eight people at a time. Solar energy it uses for lighting and other purposes and the home gives supreme comfort and privacy to the dwellers.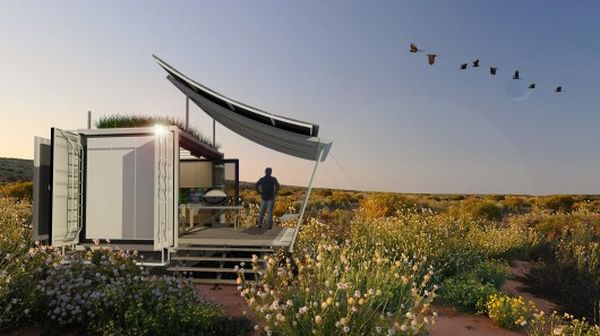 The Dwell shipping container-based home by G-pod
G-pod is a Hong Kong and Australia based company that has come up with a shipping container home with an expandable design. Its design enables the user to expand the floor space substantially and it can operate off-grid as well with some extras like a solar panel and a rainwater collection system.
Rotating room house
All of us feel the need to have shadier rooms for summers and rooms facing sun in winters, but it usually is not possible to shift your rooms to suit the seasons. However, if you are lucky enough to own a three-storey Sharifi-Ha house in Tehran, then you can change the layout of your rooms with just a push of a button.
Summary
Expandable homes are a perfect solution to the changing housing needs, which otherwise is not possible to entertain. As outlandish as the concept might initially sound, expandable homes do exist and are excellent for their use.