The world of colors has been very fascinating for people since centuries. Mesmerizing paintings done by professional artists always take our breaths away with all the beauty and originality of work and takes us in a different world. People who are new to painting always keep on wondering whether they can also paint their imagination off on a canvas beautifully so that they can feel the real pleasure and joy of the beauty of those vibrant colors painted by them. It is absolutely possible through some simple and beautiful painting ideas which can really inspire the beginners.
Painting flowers in nature using acrylic paint
A beautiful subject matter indeed for the beginners is painting vibrant flowers. It is an easy object and gives an impression even when it is not realistic. Thus, it is the best option for a new acrylic painter to start with flowers. Starting with simple shapes, the flower paintings will definitely help you grow as a painter by gradually coming up to mixing various colors and creating something different with the base as flowers. Proper practicing will help you out in creating beautiful and amazing flower paintings, which will slowly convert you into a professional painter.
If you feel inspired enough to start painting, get practical and learn how to paint with free painting tutorials.
Creating an impression by making silhouetted designs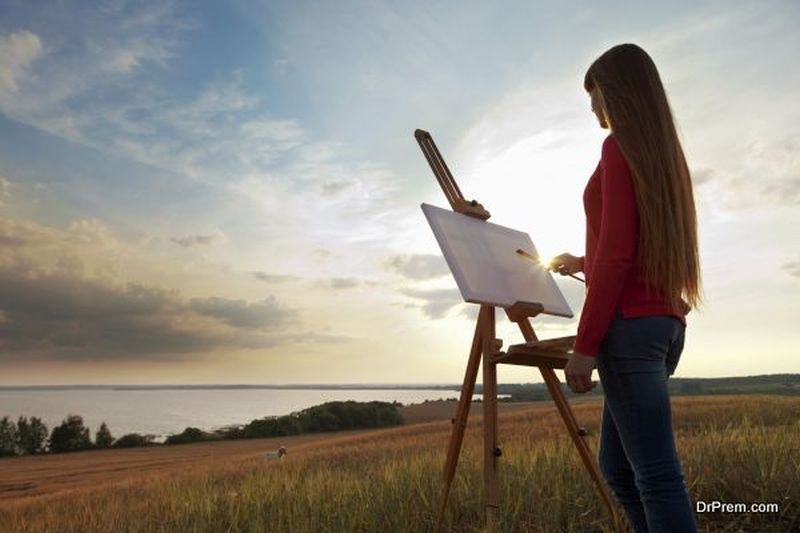 The nature inspired silhouetted paintings are easy and really very effective for the beginners as they help you develop your artistic skills gradually with simple techniques. It is quite a smart idea as the impression created by these silhouetted designs is beautiful and amazing. A multicolored object painted on the backdrop along with a dark silhouette of a tree in the foreground creates an ever-lasting impact on the viewers.
Creating a magnificent artwork through clever lines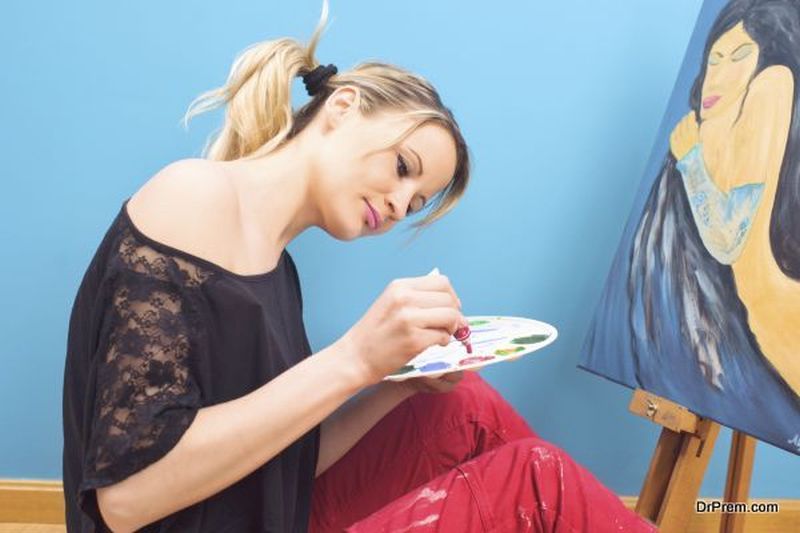 This is again a very simple yet smart idea to create a magical artwork for the beginners. It looks quite complex but is really easy and fun to try and the new acrylic painters should definitely try their hands on this amazing artwork. The secret to this method of painting is the painter's tape. Just applying the tape in a geometric configuration all over the canvas and painting it with abstract colors on the top of it will create that magic in your artwork. After drying, when the tape is removed, the areas covered by the tape remain white while the surrounding areas are filled up with amazing colors in absolute awesome shapes that really look great.