Decorating the bodies in some or the other new and innovative ways is the newest trend among the most fashionable people in the world. The out of the box thinking and going beyond the imagination skill set has enabled these people to look extraordinary and unique. But along with the super stylish ones, some weird body modifications have also become common these days which look really creepy and are not acceptable to everyone. This is actually happening as some of the tattoo lovers are going for crazy eyeball tattoos which are bizarre. They are colouring their eyeballs with different vibrant colours and gradually the trend is holding its position in the fashion world.
The pioneer of this new bizarre trend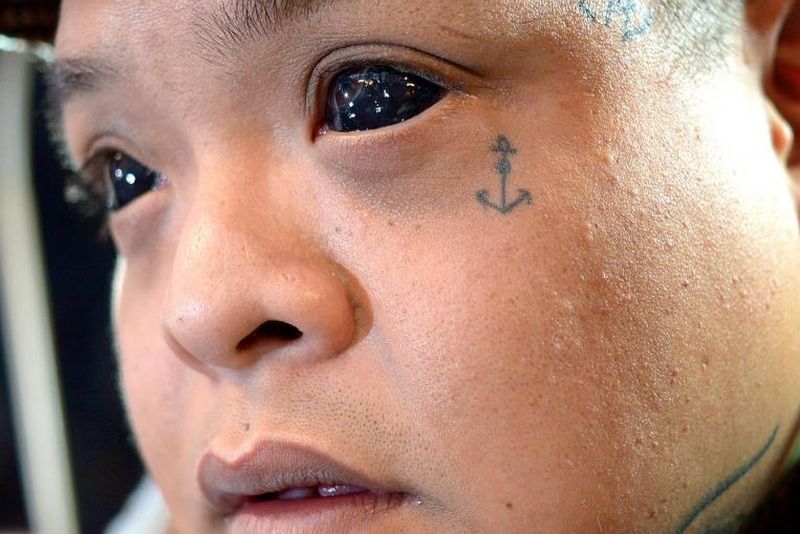 Image Source :  straitstimes.com
The trend of getting inked in the eye was started by Luna Cobra, who is a body modification expert based in the United States. He has been working as an expert in the field from the last 8 years but he admits working on this weird trend only after very fine tuning and knowledge of his instruments and technique. It is also warned that this tattoo can really cause many serious vision impairments like spots or floaters, blurred vision or even blindness; if not done under perfect supervision and without proper knowledge and technique.
The process of getting the eyeball tattooed
The process of getting the eyeball tattoos is really painful as needles full of ink are stuck into the eyes and only a trained person should do so. Although the technique is getting modified year after year, the process still remains to be very painful. The pigment is directly injected into the eyeball where it rests under the conjunctiva and then the tattoo is reflected. A quarter of the eye can be covered by a single injection.
The craze of eyeball tattoos among the youngsters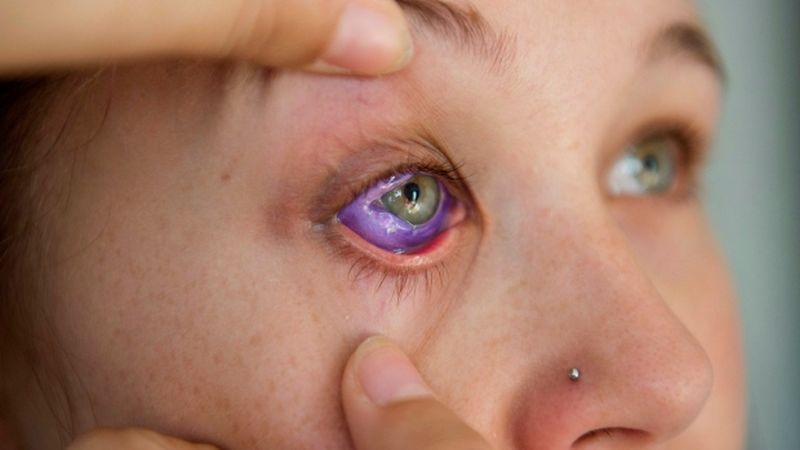 Image Source : i.cbc.ca
Besides being a painful and weird process, youngsters, especially in America, London, Sydney and Singapore are gradually shifting their interests towards this kind of tattoo. This practise has been condemned by the American Optometric Association also as they have been warning people that it may cause blindness. The other side effects of this tattoo being long headaches, ink staining to immediate tissues and extreme sensitivity to light. But even after all the warnings and education, youngsters really love this new body modification technique despite of the fact that the final results are so scary.