Over the years, we have seen such good creativity in facemasks and the sleeping masks. Some of them are fabulous, some are funny, and some are strange to look at. Scroll through to see such strange and funny face masks on the market:
Cute surgical masks for dentists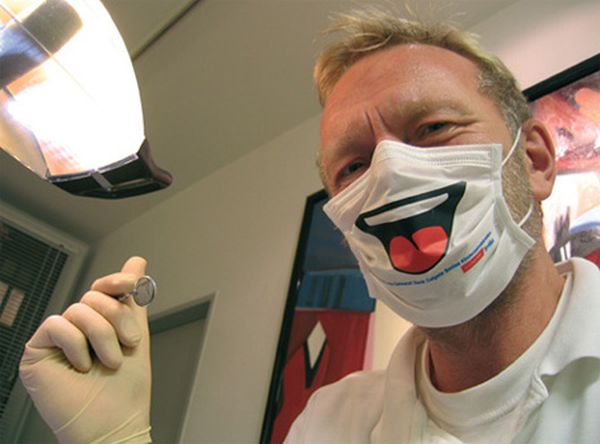 It is always a painful and a frightening moment for kids when parents take them to a dentist. No matter how much they cry and throw tantrums, parents have to take them to dentists to cure cavities, or for that matter a simple check-up. Parents tell them all sorts of fancy stories in order to lure them but sometimes to no avail. Kids hate the mere site of a dentist but not if they are someone wearing a very cute looking cartoon mask. Dentists wearing surgical masks with funny cartoon mouths can make it all a fun filled experience for a kid who fears dentists.
Flora filled face mask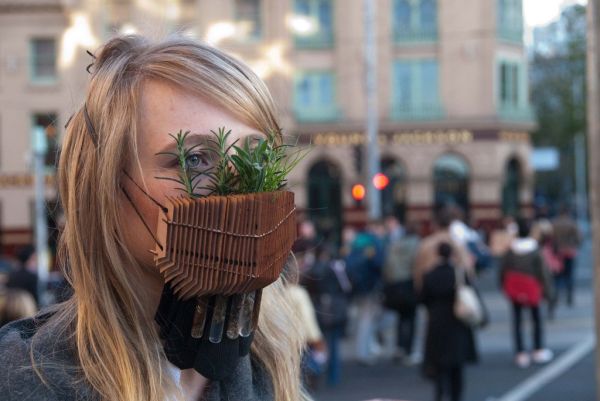 Most of us living in urban areas are more or less detached from nature and even if we want to embrace nature, we cannot because we are too much accustomed to city and modern life. Designers Ben Landau and Brittany Veitch have tried their best to bring urban people in intimate contact with nature with their super astounding face mask, which is a design filled with flora.
The Mask of Emotion
Emoticons are symbols that we use to express our emotions while chatting with someone over internet, and now you can use those emoticons to express your feelings in the real world as well with the help of the mask of emotions. These face masks designed by the Digital Media Design Department at Hongik University, Korea. The smart mask reads your emotions and displays them accordingly with the help of LED pixel emoticons. It makes a slanted frown when you frown, makes a cute smiley while you laugh, and the like.
Mummy Sleep Mask
If you love your sleep and want nobody to come and disturb you then probably this is one sleep mask you should wear. The Mummy sleep mask looks scary enough and anybody would think twice before waking you up, especially someone new.
Terminator make-up mask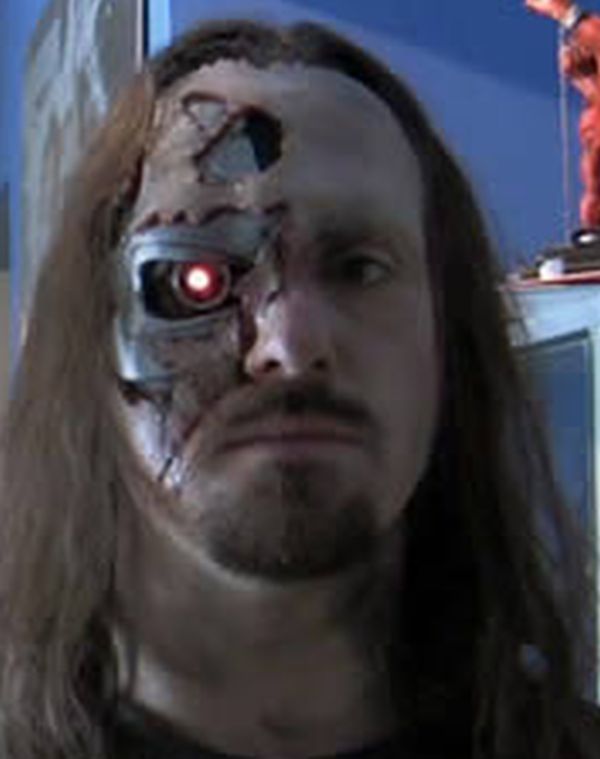 This facemask is for someone who is a huge fan of Terminator film series. Created by Joe Slatter, the mask looks like a real one with a LED light that is the eye.
Summary
Face masks and sleep masks have a purpose to serve but more than that they serve as stylish and unusual designs that add fun to our lives.