Toothbrush has a big importance in our lives, and it generally has a basic design, though that need not necessarily be the case. Some creative designers whose business is to think out of the box have not even left the simple design of toothbrushes and have given them special designs. Following are some incredible toothbrush designs that have gone beyond the basic appearance, without compromising the functional use:
Fountain toothbrush
Scott Amron, the designer of this toothbrush has created an amazing thing. The toothbrush uses tap water to rinse toothpaste foam in mouth. It comes with replaceable head. So no re- buying of brush when bristles worn out. There is no need of holding disposable glasses to rinse mouth after brushing, as it will rinse mouth as soon as you place it under tap.
Standing toothbrush
This clever innovation by Ryan and Harc is a self-standing toothbrush. The fat and heavy handle bottom of the brush keeps it standing upright like that of inflated punching clown. The brush covers very little space. It needs no holder as it can stand on its own.
The OHSO pocket toothbrush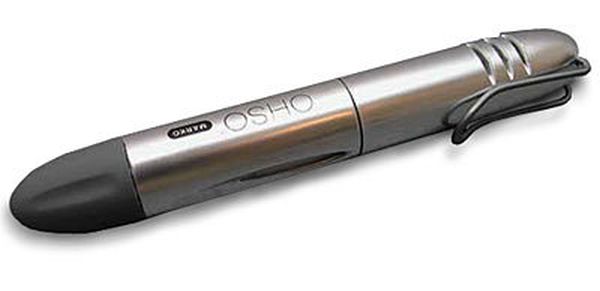 If you are a frequent traveler, even if not, this brush is ideal for you. Its small size enables you to keep it in your pocket. The most notable feature about this brush is its small storage capacity that stores toothpaste in it. You can refill the toothpaste storage as per your requirement. Turn the knob to take out toothpaste, tilt it down a bit and toothpaste goes down to the bristles.
Recycled Toothbrush
Parents can bring this toothbrush home and serve two purposes altogether. The first purpose is the basic one, as in you can make your kids develop the habit to keep their teeth clean. The second purpose this toothbrush solves is good from the environmental point of view, as it is a recycled toothbrush so you can encourage your children to develop into a more responsible and eco-friendly people.
The designer has made this brush very attractive in design, with a colorful handle made of 100 percent recycled plastic. After it is used much, you can return it for recycling with the help of the postage paid label that you get with the brush. The reusable packaging displays some pictures and facts about animals, so that your kids can learn about various animals.
Summary
Toothbrushes are one of the most ordinary items in our life, yet so essential. Some creative designers with the help of their creative mind have made this ordinary product so unique and special by giving them special designs.