Gifts and rewards are always considered precious by each person. They will help to improve the morale of employees and serve as a way to remember the person or the company in their memory lane. For an organization, it is crucial to reward their employees and their customers, in order to keep their brand value and to increase the productivity of the organization. So how can you reward your customers or staffs?
Travel Incentives
This is a reward which is proven successful in boosting the employees to achieve the sales and boost productivity. Having an own vacation time after achieving a target will be enjoyed by any employee. This is a genuine and compelling goal for many employees. You can either incorporate the whole group into an incentive trip which will make the bonding between the employees stronger. It also will put more success in a strong team work in your office.
Travel or vacation is enjoyed by anyone, your staff or your customers can be gifted a travel incentive or a holiday package. It will be an amazing and memorable experience for them and it will act as a PR activity from inside and outside your organization. These travel prizes are known to improve the loyalty of the staffs as it is an appreciation given to them. As it comes in all prices it's versatile for different type of people and groups; making them affordable for the employer. Whatever the destination may be a reward is a reward.
Group Incentives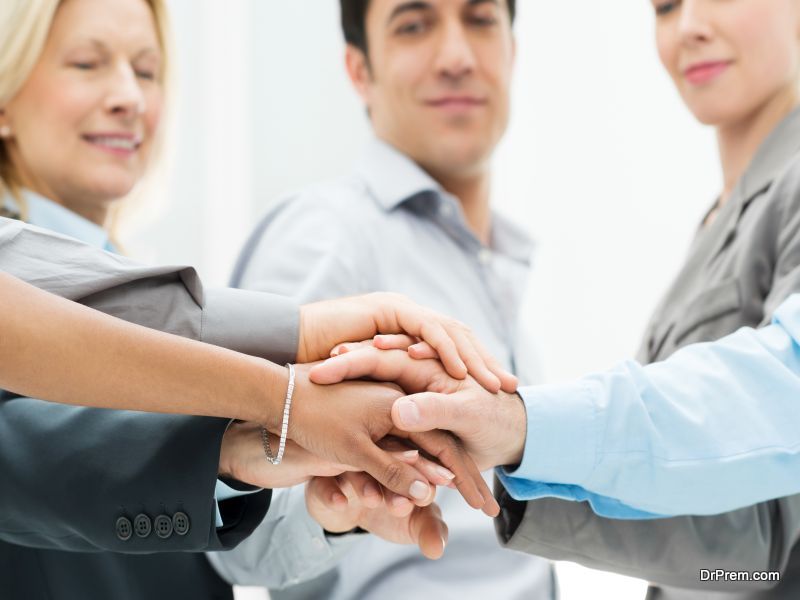 As we said earlier a group bonus can build the bond between employees in an organization. The group incentive schemes can be applied in an organization to build the team spirit and thus the output of the team can be increased. When working in a group the time wastage is eliminated because the work is divided inside the group, which eventually helps in dealing with overburdened work schedules.
Providing the group incentives for the staff can build better talent management and it encourages the group decision making and problem solving skills. This will make them develop capacities to meet the customer needs and hence the growth of the company. Many organizations in the world have tried this scheme and have witnessed best results from these schemes. A group incentive needs not to be rewarded in money always. It can be a group outing, a holiday scheme, or to attend a concert or movie along with the entire staff; as long it is a fun activity it will be praised by everyone.
Lucky draws and contests for the customers
"The customer is king" this is the motto of many organizations in the world. To keep the customer happy organizations has to come up with variety of methods. Gifting the customers will help in promotion of the brand and improving the brand value. There are different ways of gifting the customer it can be gadgets, it can be consumer goods, travel prizes, high value items, a personalized merchandise etc. As long it is a gift the customer will value it and will have more attachment to your organization.
You can have lucky draws for customers for a specific item or you can gift your most valued customer a car, whatever it is, that will make a good impression in the customer's mind.
A perfect tailored gift plan for your customer is essential for a successful brand promotion of an organization. Brands like Cadbury, Mentos, CocaCola, etc have various contests and competitions which are customer oriented and they often hold these types of events.
So these are some methods that you can reward the customers and staffs for the growth of your organization. If you are a businessman and you want to give your employees or your customers a reward or gifts like, Cloud Nine incentives can help you with it. With companies like coca cola, bing, Nokia, Cadbury, etc being the clients of cloud nine, who helps them to give reward and prize fulfillment for the customers.
Article Submitted By Community Writer