It's amazing what a new coat of paint can do. Not only does it perk up your landscaping and give your home more; it can increase your home's value and more important, it can boost your mood and give you a sense of satisfaction and pride in your home.
First Things First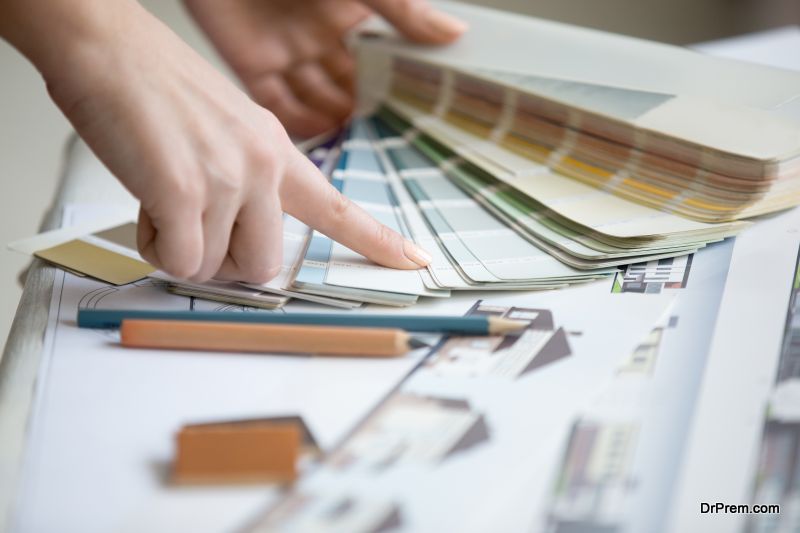 Even more important than the color you choose is the prep work that goes into getting your home ready for painting. To give your walls the full treatment, rocks and other landscaping material should be pulled away from the house so painters can cover the wall right down to the ground.
It's also a good idea to trim any trees and shrubs close to the walls. Complete the trimming and mow the grass a week before painting to ensure grass and other clippings don't get transferred to the walls.
Preparing the Exterior
Professional painters should follow these steps to prepare your house for painting:
Pressure wash
The first step is a good pressure washing. This will remove dirt, debris, pollutants, and any chalking (old paint that has degraded) and give you a clean surface.
Patching walls:
Walk around the entire house, noting damage to the exterior. Any problems on the surfaces to be painted should be repaired, including stucco, drywall and siding.
Remove fixtures: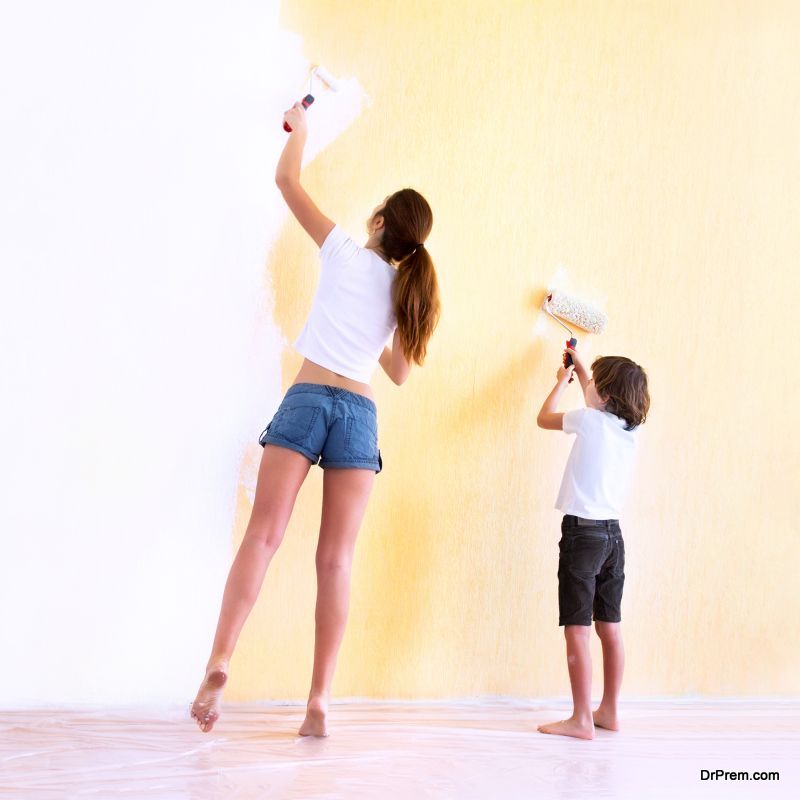 A good painter will remove fixtures from areas to be painted. This ensures paint doesn't get slopped onto your fixtures and that the wall behind them gets painted. If you ever decide to change your fixtures, you won't have to deal with the wrong colors showing in that spot.
Mask abutting areas
Masking is needed to protect doors, windows, driveways, patios/decks and other outdoor structures. Along with masking along the edges of the paint areas, make sure your painter covers windows and other surfaces where paint can drip with plastic sheeting. Nothing looks worse than drops of paint on windows, trim and concrete walks or brickwork.
Prime the surface:
Painters next will apply a primer coat, possibly two coats, depending on whether you're covering a darker surface with a lighter paint or want to really make the top coat pop. The primer also provides a smooth surface for the top coat.
Paint and final touches: Once the top coat dries, masking can be removed and trim work painted, which includes fascia, shutters, doors, windows and other decorative items. If you've chosen brighter colors, you may need to apply two layers of top coat to get the effect you want.
Go With a Pro
Since it is such an important feature, painting your home's exterior is not something you should attempt on your own. Get your home painted by professionals. As you can see, the painting process involves quite a few steps, and if they're not completed, or completed incorrectly, your new coat may look more like a hand-me-down that's seen better days.
Many professional paint businesses now offer color consultants, who can help you choose colors to bring out your home's best features. Color consultants typically work with your HOA to select palettes that are pre-approved, so you don't need to worry about any conflicts.
Article Submitted By Community Writer