Most kids dream of living in a treehouse, as it serves as their secret place for play and exploring their imagination.  Not only that, but a treehouse also becomes an amazing addition in the backyard. It is a space where children can enjoy freedom of being homeowners and customize their little abode as per their likes and dislikes. It may be used to celebrate little events such as birthdays, summer breaks, etc. Tree house can provide a comfortable outdoor living for not only children but parents too and fill the atmosphere with fun and happiness.
Tree house designs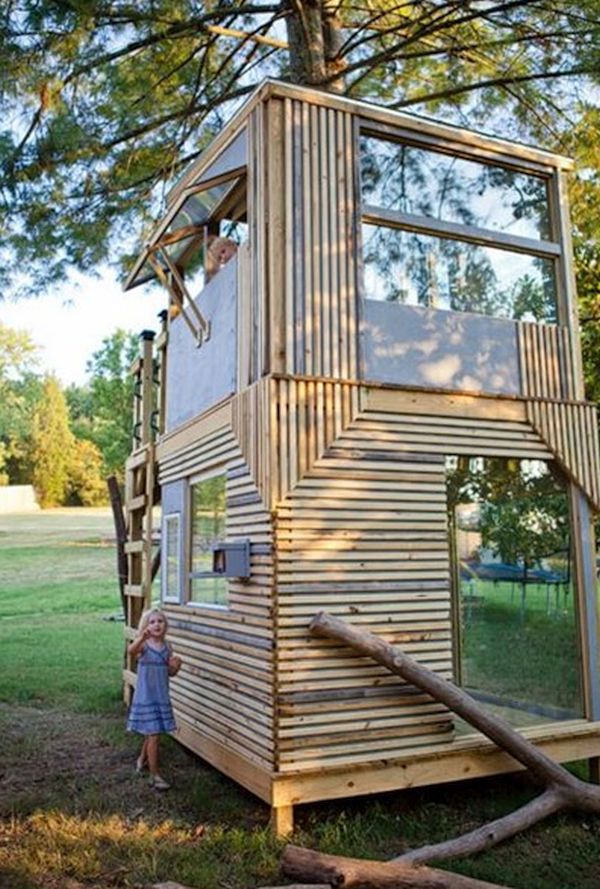 A treehouse is a beautiful arboreal haven that can be constructed around a tree at backyard. You can make single or double story treehouse, depending on what you actually need and desire. Structure of the treehouse must be strong enough to hold furnishings and belongings. Yet another great design for treehouse is a roof with different style and an open deck with proper railings in order to protect children. To ensure further safety of kids and the house, avoid damaging the trunk of the tree on which you intend to create the tree house. This will provide strength and durability to the tree house design.
The tree houses form an interesting outdoor living space, providing the kids a beautiful world of their own. These woodsy habitats are made of different materials and vary in shapes, sizes and infrastructure. Some tree houses stand on the ground with trees surrounding them while others have trees right in the center. A tree house can be equipped with indoor lights, decoration pieces and toys for children. Being attractive and eco-friendly, the tree houses form an interesting landscaping projects.  So, if you want to do any thing special for your kids this summer – a treehouse could be a good option to make them happy.
Source : InterestingEngineering.Com