With the shrinking family sizes and on the contrary growing size of family homes, small houses have specially gained attention because of their being eco friendly, affordable and easy to maintain. They cost less and can also be used as a home office or guesthouse. This article will provide you a glimpse of these small shelters.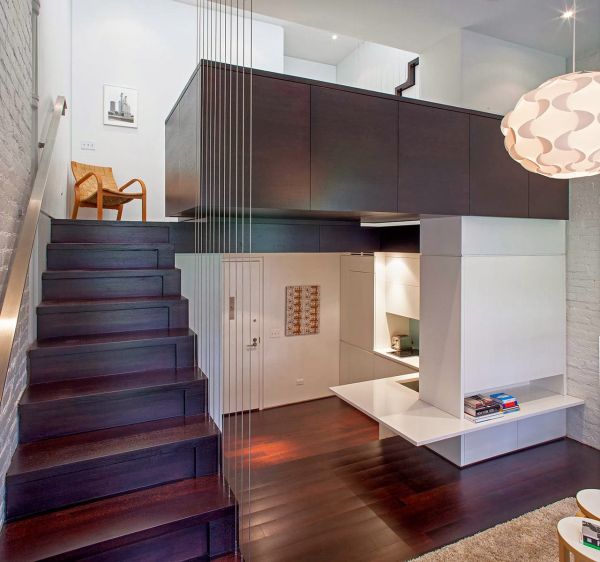 Manhattan Shoe box Apartment:
The 78 square foot home and office of architect Luke Clark Tyler, in Manhattan, is one of the smallest known apartments. The apartment is designed and built by Tyler himself and is hardly larger than a hallway. The furniture is made up of plywood. The ceilings are high. The apartment clearly depicts the thoughts given to the designing and changes brought about in the lifestyle of the resident.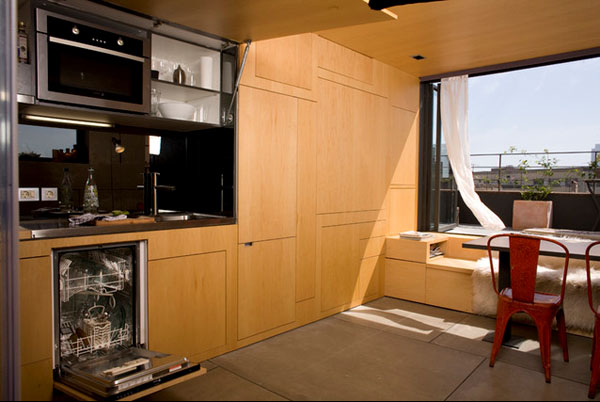 The LEGO-Style Home:
Christian Schallert is the proud owner of this tiny 24-square-meter apartment. You can change the room according to different needs from dining room to bedroom by simply pulling out and rolling in certain adjustments. The balcony can be converted in to a bed and the stairs become a beautiful bedside table and help a TV plunge out from a wall. The house is inspired by space efficient furniture and small Japanese houses.
The "Microstudio":
Zarath and Christopher Prokop along with their two cats live in this small little apartment in full harmony and peace. This 175-foot house lies on the 16th floor of an apartment in Manhattan. The house has a considerably large bed, mini fridge, a cappuccino maker, small bathroom with shower sink and toilet and clothing cabinets.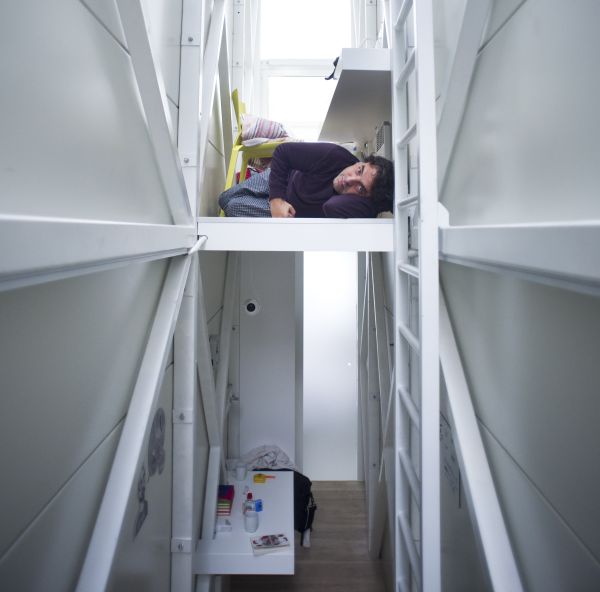 The Keret House:
Built by Jacob Szczesny, who is an architect from Poland, this extremely narrow house completely fits between two buildings of Warsaw. The house is merely 72 centimeters wide and is sandwiched into a crevice between the buildings. The house has a triangular shape large enough for a single person to live and work. The structure of the house is raised up on stilts with a staircase to go inside.
Steve Sauer's Apartment:
This 182 square foot tiny but beautiful home is designed by Steve Sauer, who is one of the interior designers of Boeing. This unique little shelter is made by combining custom furniture with Ikea and West Elm. The house is extremely pretty and is inspired by boats.
Summary:
You may have seen some of the tiniest homes in the past, but these homes are not only space efficient but also stylish.