Credit card has taken the most essential place in our wallets, useful when unexpected emergencies and events arises or when you are stuck somewhere with no cash. We have seen the credit cards with mundane features but some credit cards go beyond the boring design. Following are some interesting and snazzy designs surely will catch the eyes of any cashier.
JCB and Ping and Bank Toy Themed Credit Cards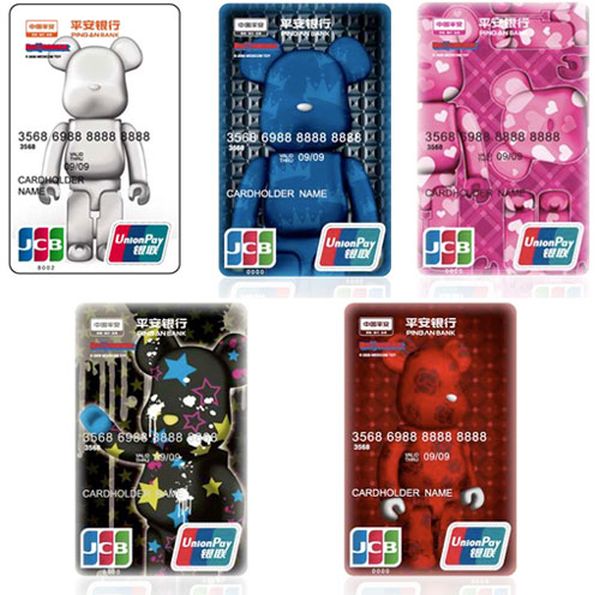 These brightly colored, unique designs will change the way you interact with your credit card. Instead of boring and dull design, these credit cards have portraits and vibrant backgrounds.
Transformers Credit Card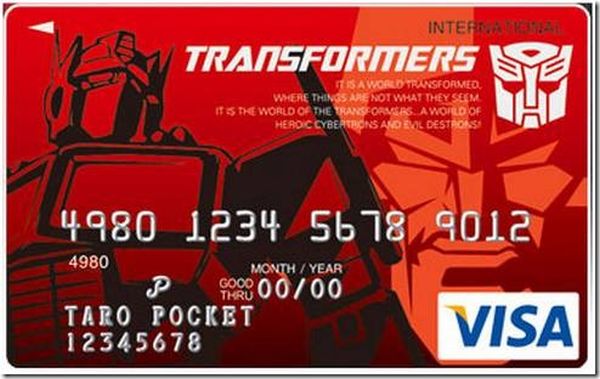 For all the fans of Transformers, this international credit card is designed featuring the robot toys. Fans can even select their favorite Transformer character from the four available options.
Hello Kitty Credit Card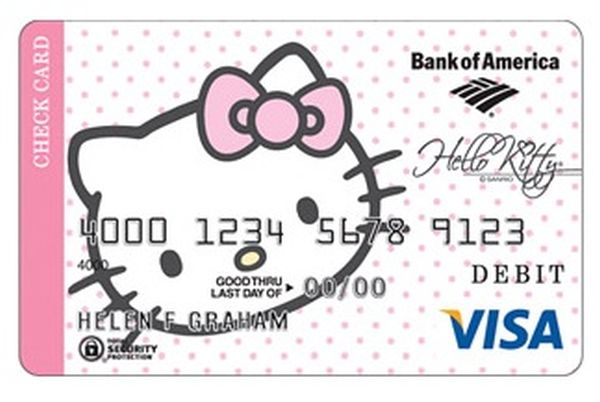 This is a unique and stylish credit card dedicated to the popular cool kitty. The card has cartoon theme with the most attractive and exclusive features. Anyone who loves Hello Kitty will surely, want to have this credit card.
The Electronic Credit Card
Coin is a credit-sized device that can also carry your other credit cards. To use the card simply, select a payment type and press the button below the tiny screen and just swipe. Bluetooth is used to connect to your Smartphone, which is combined with a standard credit card reader.
Epos Chocolate Visa
This credit card looks tempting and good enough to eat. When you look at this mouth-watering credit card you would certainly want to grab a bite from it, the silver wrapper unfolding those small squares of chocolate looks tasty. As they say looks can be deceptive, do not end up biting your credit card in front of the cashier.
Dragon Master Card
All the lovers of Asian art would desire to want this card. The blush background with the gold colored, swirly design engraved behind the dragon will certainly get the other people's attention.
Biodegradable Credit Card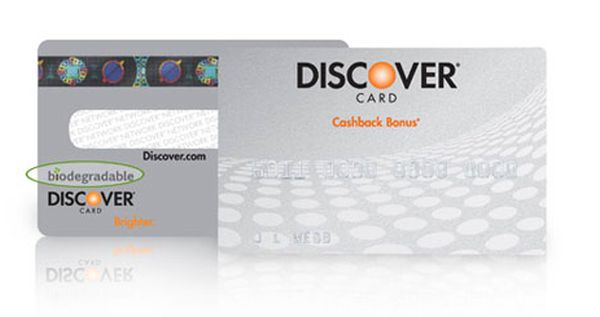 For those you want to keep the environment green, Discover has launched this biodegradable credit card for all environmentally conscious customers. You can easily dispose it off when you are done, as the card leaves no toxic effect on the environment.
Summary
These artistically and creative designed credit cards gives you the loan and at the same time they add style to your wallet.