A popular belief is that there are as many interior decoration styles in the world as there are people. Depending on one's preferences and styles, a host of patio design ideas are available. They range from simple to complex and from miniature forms to really spacious landscaping. One thing is for sure that there is a patio for everyone out there! Here are 10 captivating patio design ideas that could inspire the special patio for your home.
Sail Awnings for Patio by Corradi

Mariners and sailors out there, this is your time to rejoice! Corradi has arrived with a special awning design for large outdoor patios. It is easy to install and flexible to use with a 90 or 360 degree rotation axis. The shade is self-supporting and neatly mounts on to a pedestal. Made from six individual sails, it has a trendy and elegant nautical look which is bound to win hearts. Technologically, it has been fitted with a sensor that gets triggered in strong winds to roll up the shade out of harm's way. While the defense awning covers up to 14 square meters, the Free Sail awning covers almost 78 square meters. The customization of the X-tension sail awnings and the availability of either manual or motorized rollers make this shade a top choice in patio design.
Patio Design by S. Russell Groves

Are you game for throwing weekend parties? If yes, then here is the perfect patio that will cooperate with you and contribute for the endeavor. Designed by a creative architect, this setup can be installed either at the front or rear of your residence. The main characteristics of the design are ceilings of varying heights coupled with expanded doors and windows. The patio gives an earthy and refined feel and is best suited for homes located amidst natural settings. The outdoor pool just blends beautifully with the home and the nature around. Solid-ipe planking has been utilized to cover and constitute the shower area to enhance the appearance. The planking used is quite strong and durable.
White Patio Gazebo by Bysteel – Domitto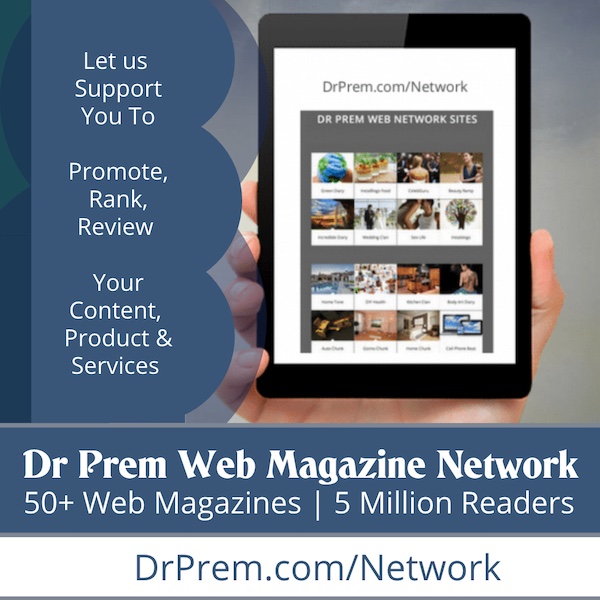 An ornamental and free-standing gazebo has been Bysteel's design for a captivating patio. Domito is unique for it is modular and can be erected anywhere with least effort. The construction has been made with matte finished, lacquered aluminum which is light and durable at the same time. The designs are romantic and graceful and are sure to usher in many a pleasant evening in your gardens or courtyards. The roof is available in a variety of colors and has been constituted of a variety of materials too- glass, plexiglass, fabric or aluminum. Bysteel also promises any customization that will suit the Domito to your home.
Vondom Pillow Patio Furniture

This is a cozy and romantic way to light up your evenings and nights outdoors. The Pillow Collection by Stefano Giovannoni, made especially for Vondom, transforms into an ethereal moonlit beauty in the dark as it is made of "glowing" material. These modern pieces of furniture have been designed for the ultimate comfort and modern looks. Since the concept has been completely inspired from pillows, relaxing and chilling out are very much part of the patio arrangement. Flower pots a table, a pouf, a chair and a beverage holder have been constituted with graceful and elegant curves. It is perfect for rooftop cocktails, garden parties and poolside lounges.
Stone Patio Furniture Idea

Stone looks great but does not feel so good. Here is a way of combining the looks of stone with the comfort of cushions. Paola Lenti's design of patio furniture made from wicker transforms the hard and cold stony patio into an oasis of luxury and comfort. It would indeed be a wonderful way to spend a romantic evening with one's beloved in a patio enhanced by this furniture. The rich color chosen adds warmth and a hint of romance. The set arrives with a full sized sofa, a day bed and wicker chairs.
Patio Design Idea from Paola Lenti

Grey is often considered as a dull and boring color. The magic lies not in a color but in its usage. The gifted Paola Lenti, as part of his Aqua Collection of patios, has come up with furniture that combines in it comfort and intrigue. Homes that possess a mix of contemporary concrete floors and archaic greyed floors will be excellently complemented by the floor coverings made of soft textiles. The rustic beauty inherent in stone walls seems to get enhanced by the cove sofas and luxurious pillows. You will definitely appreciate this gentle interplay between the hues of grey and get into a relaxed mood on the patio.
Simple Wooden Patio Furniture by Free Lines

A natural patio is best served by something that looks completely natural itself. While living in the lap of nature what material could better serve your patio needs than wood? This simple, rustic yet perfectly designed furniture would be apt to fill your balcony, populate the veranda or hold outdoor activities in your backyard. Though made from material known to man from ages, the looks are contemporary. Do not be fooled by the simplistic looks however. When it comes to comfort, the furniture will give the best in business.
Transforming vertical patio by Pique Architecture

A radical idea has redefined the way we think about patios. Who would have ever imagined of making a vertical patio, transforming your backyard to save space? That is exactly the brainchild of Pique Architecture who created this practical idea to make your backyard seem many times larger than what it actually is. The patio, made entirely from high quality wood that is utilized in spas and saunas, creates a retreat and resort in your own backyard with a grill patio, a changing room, a hot tub, a dining table, a reading area, a bar and security gates too.
Patio Design Inspiration by Patricia Urquiola

The Vieques Island, where Patricia designed patios at the W Retreat & Spa, has brought out a colorful patio personality for those who love a dash of adventure and color. Creatively making use of threaded chairs and cocoons, Patricia has ensured that her patios can possess all colors that owners desire to have. All materials used have been locally procured from the island and along with the colors they definitely lend the Caribbean feel to the patio. The extensive use of the round shapes seems to lend a sort of wholesomeness and the materials used definitel
y make the patio a "green" one.
Modern Patio Design with Open roof concept idea

On first glance, it becomes impossible to believe that this patio gets classified under the "modern minimalist design." It beautifully blends modern comforts with nature through an open roof, a spacious outdoor area and an open pool. The large patio transforms the overall look of the house and makes a real powerful statement in style. This is a perfect place to relax or throw wild parties. The sliding roof ensures that you need not worry about a rainy day. The wide range of available roofing styles ensures that the patio will not compromise in meeting anyone's needs.