To keep your clothes wrinkle free, one of the simplest and quickest way is to use hangers or hooks. Specifically Hangers keep our attire in an organized manner. Following are some new concepts of coat hanger that will add novelty in your collection.
Bamboo Coat Hanger Concept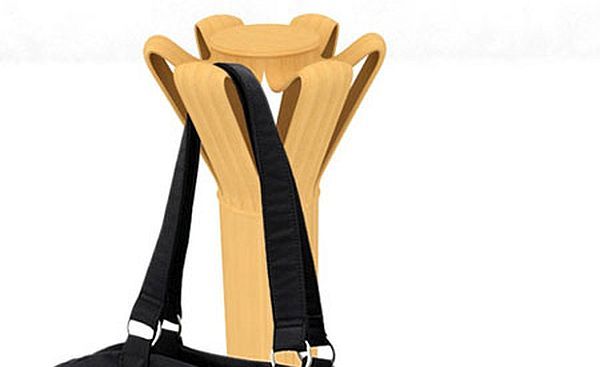 Clothes hangers can be boring but designer Jinhong Lin via has created something unique that will give some newness to your home. He has made the use of Bamboo that is a fast growing plant and is very sustainable. The bamboo stalk is taken and the outer green layer is stripped down. Then the shaved bamboo is left out in the sun for drying it to a brown color. The brown bamboo stalk is turned into an elegant looking coat hanger. This is purely an environment friendly method.
Six Leaf Coat Hanger
Designer Boyeon Oh has gone completely simple with his coat hanger design. Six Leaf is a coat stand that is easy to produce and anyone can assemble it without using any tools. The triangular construction gives the stand a strong base. It has twelve pins and six hooks that give the user to hang many clothes on it. The hanger is semi-finished that gives the user an opportunity to add their own style to it.
Paper Clip Coat Hanger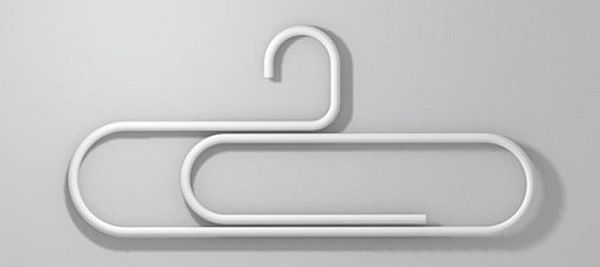 Talented designer Jaehyung Hong inspired by ordinary regular pins created an extraordinary coat hanger. You can very easily clip your clothes or coats in it. Paper clip coat hanger assures that your clothes does not fall and are in proper condition.
Simple Coat Hangers
Simple Coat Hangers are an innovative creation of Swedish designer J Lindvall for de Nord. Wood is used to give the hanger a strong base and different hooks are applied for hanging numerous clothes or coats. Simple coat hanger is mounted on the wall that gives your house an elegant and simple look.
Wooden Bird Coat hanger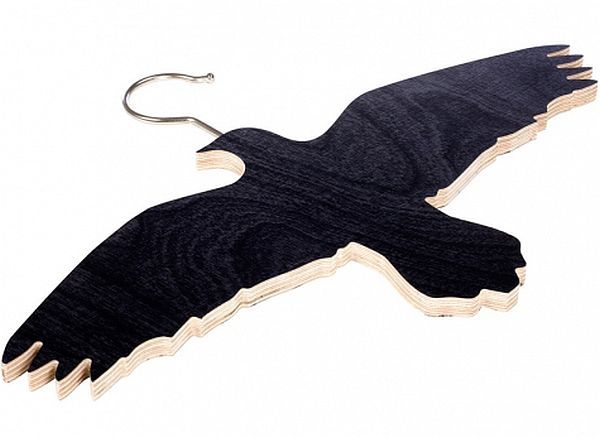 Designer Ingibjorg Hanna has created a creative coat hanger that is totally opposite from mundane coat hangers. A wooden bird is used as a hanger for your coats that gives a unique touch to your cupboard.
Summary
The coat stands and unique hangers will catch all the attention from your visitors. Now your coat hangers or stands will lighten your mood with their creative style.