At the Vietnam Motorcycle Show in Ho Chi Minh City Yamaha presented its concept for the fourth generation of its scooters. This new concept will free the rider to access the motorcycle's framework by lifting the side panels of the scooter. These side panels that lift up to showcase the scooter's mechanics also convert the scooter's look and give it a dragon-fly-like appearance. the exhaust can near the right rear wheel is a strong indication of an internal combustion engine.
01 Gen Yamaha Scooter
Launched in 2014, this tilting three wheeler scooter had two wheels in the front bringing a new concept and a whole new look in the scooter industry.
02Gen Concept Scooter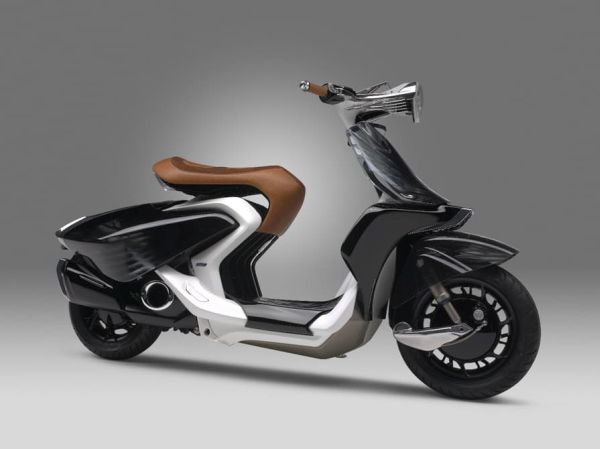 This scooter designed in such as way that it resembled a over the age electric wheel chair was also unveiled in 2014 under the Refined Dynamism Umbrella.
03 Gen Scooter
The 03 Gen Scooter by Yamaha offered the riders two unique options in bike design. The 03Gen-f was a road-bound sporty three wheeled scooter while the 03 Gen-x was designed to appeal to the off- road bike enthusiast in you. This generation of Yamaha scooters was released in 2015.
Back to basics with 04Gen Yamaha Scooter
This year's concept of the fourth generation scooter by Yamaha revolves around transparency and designing elegance, with the company reverting back to the basic two wheeled scooter. The framework flows with elegance and the pivoting side panels that lift up to reveal the parts beneath. The 04 Gen has a rear single shock absober on its left which doubles as a single sided swinging arm. The brakes are the typical disc brakes in a pair of hubs at the rear and front ends of the scooter.
Source : Gizmag.Com