Everybody loves gadgets but some have extreme fondness for them, and we call them tech geeks. When they come across the gadget of their dreams, their astonishing reaction is a treat to watch. Nowadays, the markets do have such wonderful and out of the world gadgets that have geek appeal. We have shortlisted some of the very best gadgets, have a look:
A 48-inch TV Geordi La Forge style
This is a pair of virtual television glasses for people who do not have a problem looking like Geordi La Forge of Star Trek. These glasses can smarten your movie watching and console gaming experience. There are numerous manufacturers of this product. For instance, Teleplus Electronics is a China based company that sells this gadget for around $120 with an 80-inch screen model. Another seller is the Brookstone's iDesign Digital Video Glasses, which come with a 50-inch screen.
ID card with a James Bond Theme
If you have both a geek and James Bond within you, then this particular gadget is something that is potent to satisfy you on both these grounds. This ID Card Pin-hole Color Video Recorder looks like a simple card that you use to enter some offices. However, it is not all this simple. It has a portable color video recorder that you can use as a DVR or a mini camera. This is extremely useful and successful for spy attacks.
How about foot dialing
Although GPS enabled shoes have been there in the market since 2007, but these shoes from Issac Daniel Compass have an extra feature of Bluetooth fixed in them. The company calls them – "social networking shoes." You put in up to five phone numbers in your cell phone and then push a button on your shoe that will activate a link, and your friends can track you.
No, it's not a Rolex
Wearing just a wristwatch when you can wear a Linux or Windows CE computer is not happening. ZYPAD WL 11XX that weighs only 290 grams has a design that perfectly fits your body contour. The company claims that the gadget is highly comfortable for the one who wears it.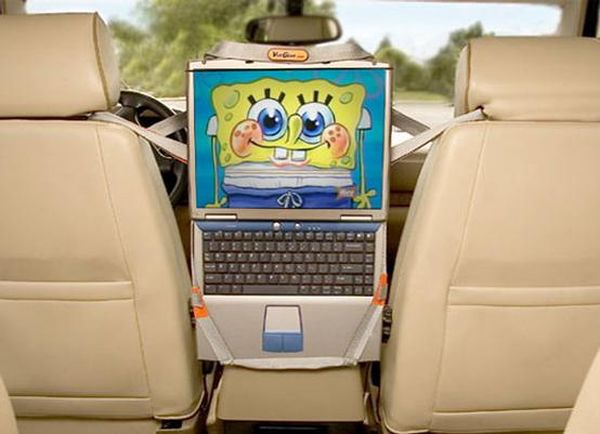 The inexpensive option for your in-car entertainment system
Why do you spend so much on getting entertainment system for your car when you already have a laptop? Sounds weird! However, it is true. This gadget that just costs a meager amount of $20 to $30, you can strap up your laptop, and it will become in-car DVD player for you.
Summary:
These gadgets have tremendous geek appeal. If you are a tech geek, then you will certainly comply with this line. These gadgets are so cool; it will be hard for you tech geeks to ignore these gadgets.