There is no joy greater than the satisfaction that comes from creating something by yourself. Now your child can experience this joy of creating their own tiny masterpieces with Toyish. Why go buy a toy from the market when you can create your own toy at home. The Toyish kit offers your kids a chance to be creators, so they get the fun of fabricating their own toy and then play with their creation.
Headed by Assaf Eshet, the toyish team is a group of entrepreneurs and designers that came together to create a multi-faceted toy catering to a child's wide span of imagination.
How it works
When you receive the Toyish Kit, your child starts having fun at all levels throughout the process of making the toy. The first step involved is choosing your favorite page from the color book and coloring the artwork. This page of artwork has to be slipped into a transparent capsule which is one of the parts of the assembly. Join the parts following the instructions to complete the toy.
Endless stories one toy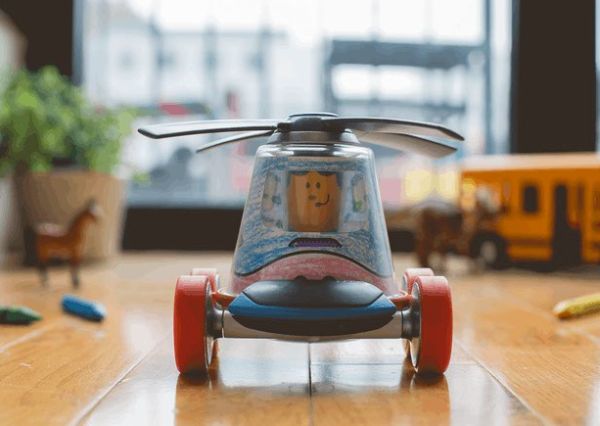 What better way to increase focus, group activities, imagination and creative abilities than integrating all these positive things and doing them all at once. With Toyish your kid follows the plan through and expands his attention span to the maximum. The easy to customize design offers their imagination to run wild.
Promote group activities and increase self-confidence
Mental growth is high in children who are involved in group activities and Toyish gives your child an ideal way to interact with other children., build stories and get the confidence boost that comes with the satisfaction of creating something.
Add Ons
The basic kit that has the coloring book and the basic structures for building the toys can be expanded by the add ons. The Helicopter Kit , Ballerina Kit, Magical Light LED ring and stamp bits and ink pads add more fun to Toyish.
Source : Kickstarter.Com