While preparing and drinking coffee has always been a simple process, the brewing machines have not always been so simple to operate. However, the designs of these coffee machines are getting simple and smooth day-by-day. It is not only about simplicity, the designs are also becoming more appealing and interesting with time. Here Dr Prem Jagyasi suggest some amazing coffee machine concepts that will allow you a special coffee making experience.
Invergo
Designed by Cameron Hughes, Invergo is a coffee maker concept that will help you brew coffee with the press of a button. There would be hardly anything for you to do manually with this coffee machine. Invergo will act like the coffee machines you have seen in offices. Cameron has been trying hard turn this concept into a real product. The coffee machine might also not cost hugely to customers.
Coffee machine by Vincent Palicki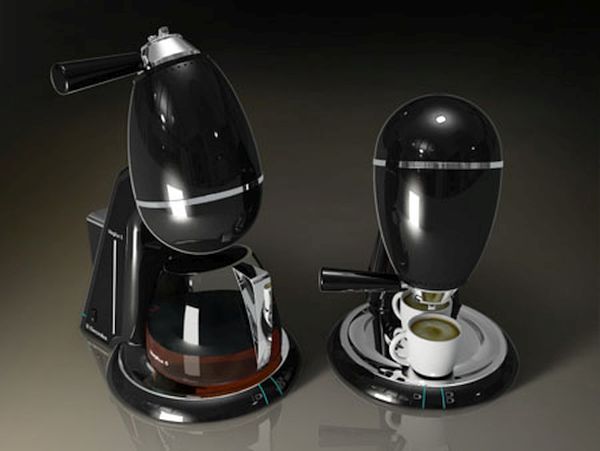 While this coffee machine by Vincent Palicki may look like an espresso machine used by coffee houses, it is not that big in size. Many people would actually love to have those kinds of machines in a smaller version. It looks as if their wish has come true. Vincent's small design combines the tasks of making espresso and that too in large quantities. This is what makes the coffee machine truly wonderful. Additionally, you simply need to turn its upper part on to choose the kind of coffee you require.
IMO Coffee Maker
Designed by Alisson Wilson Stroher, IMO Coffee Maker is lightweight and compact in size. Apart from presenting a unique configuration, the coffee machine looks appealing and modern with a sleek and compact design. All you need to do is pull a handle up and down to prepare your yummy cup of coffee.
Dolce Gusto
While this coffee machine concept is created for a single serve, you would actually love it for its variety of coffee aromas. With this coffee maker, you may not need to stick to one specific type of aroma. You can have your own choice in coffee aroma and taste by selecting a bar pressure pump. Thus, you can enjoy a cappuccino or a latte without wasting any time.
Solar Coffee Maker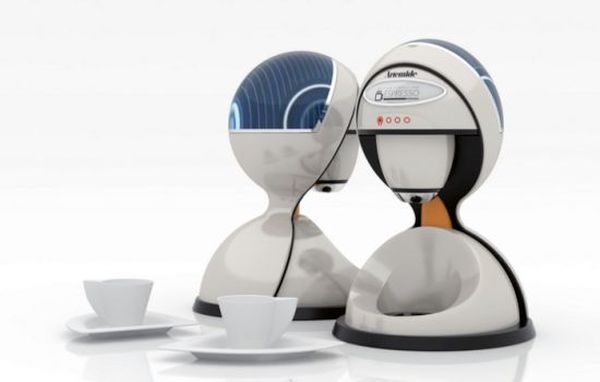 Designed by Gun Ho Lee, this coffee machine concept appears to be a pot that you can easily place under sunlight. Using the energy of sun, this marvelous machine can give you a hot brewed cup of coffee in no time.
Many designers and companies around the world are coming up with unique and functional coffee maker concepts to enhance the coffee brewing and drinking experience of coffee lovers.