Yoga is becoming extremely popular all around the world, as it not only keeps your body fit but also calms down your mind and soul. However, going to yoga classes everyday is not possible when you have a hectic work schedule. Therefore, Lunar has come up with a smart personal assistant for you inform of Tera fitness mat. It looks like a regular yoga mat, except its circular design, but it comes integrated with sensors that could help you improve your every posture while practicing yoga.
Design
The circular yoga mat is made out of the wool from Kvadrat ( Danish company that deals in high quality textiles), and further embedded with LED lights and sensors that track body movements while shifting your position from one yoga posture to another. As your body takes stance on the yoga mat, certain pressure points and sensors are triggered that further keeps tab on your movements. It is more like a huge touch pad that records all the data, which further helps you to analyze your yoga postures. This way the smart mat even helps you to improve your yoga positions.
Tera goes beyond yoga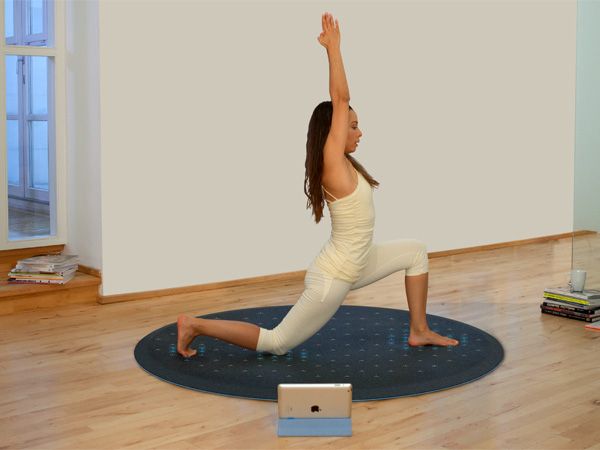 Tera smart yoga mat is not just limited to yoga. It can even track various other physical activities like Zumba, Thai Bo, Pilates, etc. It even offers you to tailor your workouts as per your convenience. The mat comes with a companion app to help you improve you exercising routine. In addition, a DVD featuring at-home yoga movements comes with the smart fitness mat. The app connects to the mat via Bluetooth, and built-in LED lights guide you to correct your yoga postures.
This is indeed the smartest personal assistance to help you improve the way you practice yoga every day. If you're a fitness freak, then it's the perfect exercising mat for you.
Source : YankoDesign.Com