The resources of our world are limited but the population is increasing every year. As a result, it has become necessary to create habitable structures using minimum resources yet make it urban and stylish. The AIA small projects awards 2014 has been declared recently and five small homes have received the award for their wonderful use of resources and smart designs. The theme of the competition was to create dwellings, which did more using less for the urban people. Such small houses are now in demand due to space crisis in urban areas. In the following, you will find some of the most stunning and amazing small houses, which have received the AIA Awards.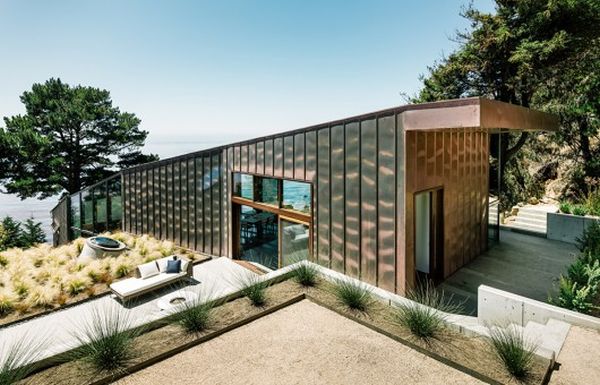 The Fall House by Fourgeron Architecture:
Fourgeron Architecture is a reputed firm, which has built their small home Fall House near the coastline of California. You can visit it by traveling to the Big Sur. The sustainable award winning home has three bedrooms. It offers an amazing sea view to the residents. The architects of Fourgeron Architecture firm have used sustainable materials to build the house for making it eco-friendly. It has a green roof and some advanced techniques have been used for making this house energy efficient. The aim of the architects was to utilize the available resources in the most efficient manner and build the home using less space.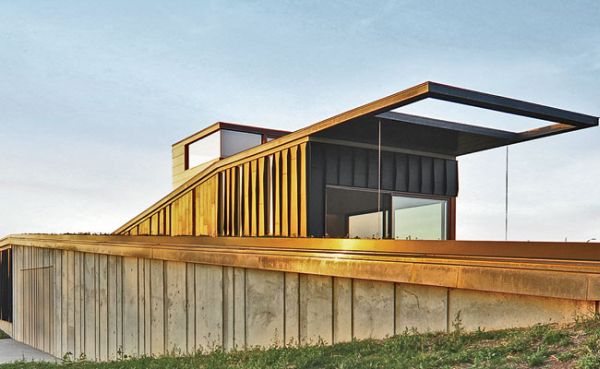 Topo House by Johnsen Schmaling Architects: 
Johnsen Schmaling Architects are a group of talented artists with degrees in architecture who love to design and build small homes with unique designs. They have received many prestigious awards by designing neat and small mountain homes, which provide all sorts of modern amenities to the dwellers. Their newest creation the Topo house, located at Blue Mounds in Wisconsin, has the AIA Award for 2014. People who love cabin houses will love its luxurious yet simple design. The Johnsen Schmaling Architects have built it in such a way that it seems to be a part of the nature itself.
Flip House by Fourgeron Architecture:
Another unique small home designed and built by the Fourgeron Architecture is the Flip House. Built in a busy city, this is a perfect small dwelling for the urban citizens. The architects have used innovative designs to make this house suitable for the hilly regions where the landscape is irregular. The glass façade of this house offers amazing views of the city landscape.
Summary:
The award winning small homes can simply astound the onlookers. They are sustainable and sturdy but at the same time, they are eco-friendly.