Life can become a huge burden for amputees and the physically challenged as they have to depend on others for their daily activities. However, the latest advancements in prosthetics have created a spark of new light on their lives, giving them an opportunity to lead independent lives. Much less energy is expended for walking with prosthetic legs, making it easier than walking with crutches. Many individuals prefer prosthetic legs to a wheelchair, as the former allows the users to climb stairs and access all areas, even those otherwise inaccessible to wheelchairs. Take a look at the interesting prosthetic legs that are not only highly functional but aesthetically pleasant as well.
Outfeet Prosthetic Leg

The Outfeet prosthetic leg has been designed by Aviya Serfaty in an endeavor to infuse natural human-like qualities into prosthetic limbs which otherwise appear very artificial. Aviya has created this prosthetic leg exclusively for women amputees, who prefer prosthetics with a fashion appeal. The Outfeet prosthetic leg is made of lightweight carbon fiber along with adjustable knobs and an artificial arch on the sole, making it an extension of natural movement. The Outfeet prosthetic leg can also be covered with various attractive skins to co-ordinate with your apparel without adding any extra weight to the limb. This prosthetic leg also comes with a separate heel, which can be attached to match with your occasion or detached for easy commuting.
Eames Inspired Prosthetic Leg

Designer Joanna M Hawley has designed this Eames inspired prosthetic leg, named after the two individuals who gave us plywood molded in every shape and form possible. While many prosthetic legs can look cumbersome and artificial, here comes one that is very aesthetic and pleasing to the eye. The Eames inspired prosthetic legs is created by using a 3-dimensional laser scan to create a point cloud, then this data is used to come up with a mirror replica. The final product is a fine blend of art and science that is functional and inspiring simultaneously.
Nike Air Jordan Prosthetic Leg

Nike's Air Jordan prosthetic leg has been designed by Colin Matsco. The Air Jordan prosthetic leg has been created using 3-Dimensional printing to especially cater to the needs of young urban male athletes. 3-D printing technology is a powerful tool to come up with customized products such prosthetic legs, for specific users. This project also involved syncing with the emotional, physical, medical and lifestyle modifications the users will come across.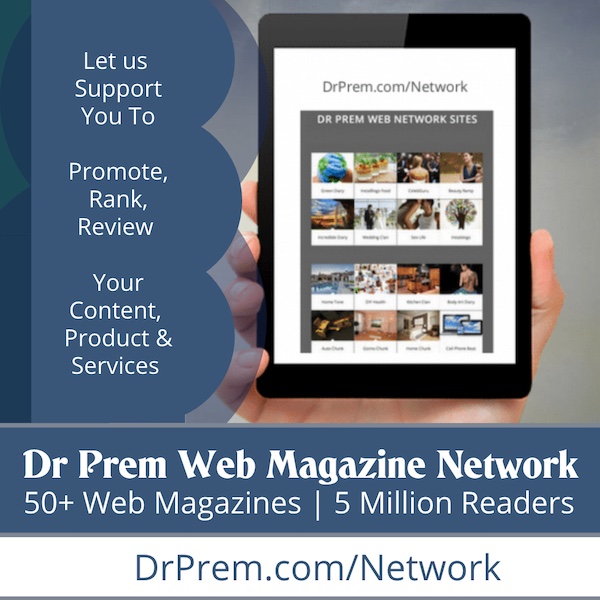 Cadence Prosthetic Leg

Designer Seth Aslie has created the Cadence prosthetic leg to help paraplegic cyclists to pedal in a natural circular motion with ease. Existing prosthetic limbs do not permit paraplegics to cycle, as they are stiff and remain fixed. The Cadence prosthetic leg carries an elastomeric band on the front to store the kinetic energy that is generated when the cyclist pedals forward. When the foot of the cyclist reaches the lower portion of the circular motion, the energy accumulated in the band pushes the prosthetic leg upwards, allowing the cyclist to save energy while pedaling. Attaching and removing the prosthetic foot from the pedal is easy with an enhanced split toe function. This fully customizable Cadence prosthetic leg can also be used for professional cycling competitions.
Tag Heuer Prosthetic Leg

Tag Heur's prosthetic leg has been designed by Koo Ho Shin. This prosthetic leg is created using 3-Dimensional scanned information of the user's real leg to come up with a sporty yet elegant artificial leg. Tag Heur's prosthetic leg is made of carbon fiber, supported with titanium and steel and the foot is lined with anti-skid rubber. The designer has also added 18-ct gold and pure leather to give the prosthetic leg a glamorous look.
Mircea Juverdeanu's Prosthetic Leg

Mircea Juverdeanu has come up with this innovative prosthetic leg as part of the proaesthetics project. The proaesthetics project is for users who are craving for prosthetic limbs that are not just functional but also highly aesthetic in looks. Most of the prosthetic legs look steel-like and totally artificial, but this stylish prosthetic leg comes in three basic models for the user to choose from, which can be further customized as per their taste. Mircea has drawn inspiration from the Munny designer toys to create this appealing prosthetic leg that will help users put a confident foot forward.
Adidas Symbiosis Prosthetic Leg

Adidas's Symbiosis prosthetic leg has been created by Randall Puzzitiello to help users perform their activities in a much more effective way. This sporty prosthetic leg is made of natural materials such as carbon fiber, aluminum, steel and sorbothane. The Symbiosis prosthetic leg uses electromagnets instead of human muscles to mimic natural movement, by sending wireless signals to the bottom portion while an implant at the end helps the user to control rest of the nerves for a seamless functioning.
Powerplay Prosthetic Leg

Joshua Woods has designed the Powerplay prosthetic leg, so users can even play aggressive sports such as ice hockey again. Built from eco friendly spider silk polymer, the Powerplay prosthetic leg gives confidence, vigor, flexibility and unrestricted motion to its user. This prosthetic leg comes with removable skates and a wishbone attachment that will absorb all the shock and weight to provide maximum speed and power to the user with the aid of an elastic whip effect.
Ecko Unltd Prosthetic Leg

Ecko Unltd prosthetic leg is created by designer Jordan Diatlo to offer total convenience and ultimate comfort to its user. This remarkable prosthetic leg is made from accurate point-cloud data collected through a 3-Dimensional scan of the user's existing leg. Then these elements are 3D printed to get the biomorphic outline of the prosthetic limb. Users can jog, bike, dance, play and do just about anything with this prosthetic leg.
Tillmann Beuscher's Prosthetic Leg

Tillmann Beuscher, a leading industrial designer has come up with a prosthetic leg made up of inexpensive materials, to provide an affordable artificial leg for victims of landmines all over the world. This generous gesture aims to help all victims walk with pride in spite of losing a limb. Tillmann's prosthetic leg is easy to use and simple to incorporate into the user's day-to-day lifestyle. This inspiring design won him the 2009 iF concept award.