Add magical feel to your home interior with Mistero magic fireplace. It is an electronic device that creates an illusion of a real fire. Courtesy a patented technology, the impression is so authentic that cannot figure out that it isn't real.  The device incorporates a water reservoir equipped with burners that heats water to an optimum temperature, allowing mist formation. On illuminating, light reflects from water resulting into an eye-pleasing, three-dimensional image of flame. If you wish to know more about the product, go on reading, as we are offering complete insight into it.
Characteristics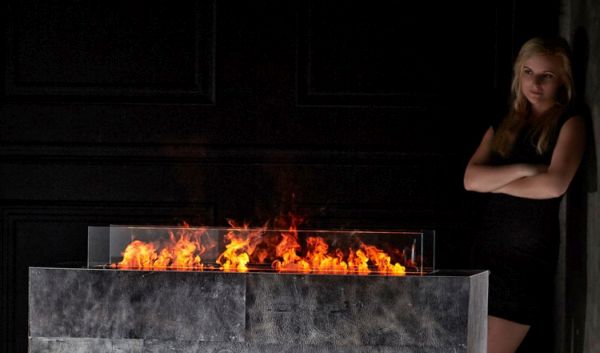 The Mistero magic fire is made out of quality stainless steel to make it a user-friendly device. It works on water creating real flames, but is not at all risky and won't burn even if you put you hand into the flames. The flames are adjustable and require no chimney. Fire burns continuously for six to eight hours when the water reservoir is full. Furthermore, vapors produce heat and increase humidity for a healthy environment. You can place it inside a room or balcony according to your requirement. The device is easy to handle with the help of a remote. Apart from this, it is even child-friendly, safe and approved by CE. It not only offers you a unique design, but also maintains a healthy indoor climate.
Availability
Magic Mistero Fire has three models available Mistero 500, Mistero 1000 and Mistero Incanto. Speaking of Mistero 500, it is 51.5cm long with two liters capacity and one reservoir. On the other hand, Mistero 1000 is 102.3cm long, having capacity of four liters with two reservoirs. Incanto has same features as that of Mistero 1000 with an additional housing. You can create long electric fire by placing several devices in a line.
With its fire experience and exclusive design, Mistero magic fire has come forward as a modern and stylish home decor piece.
Source :  SafrettiMagicFire.Com