Joey Ruiter is an acclaimed industrial designer and a recent project that has added to his recognition is the Lo Ruiter Skateboard. The designer has already introduced some innovative products like the Inner City Bike and the Growler City Bike. Now, he has come with a twist in the skateboard and his efforts have resulted in a hover board that gives the impression of floating.
Having a futuristic design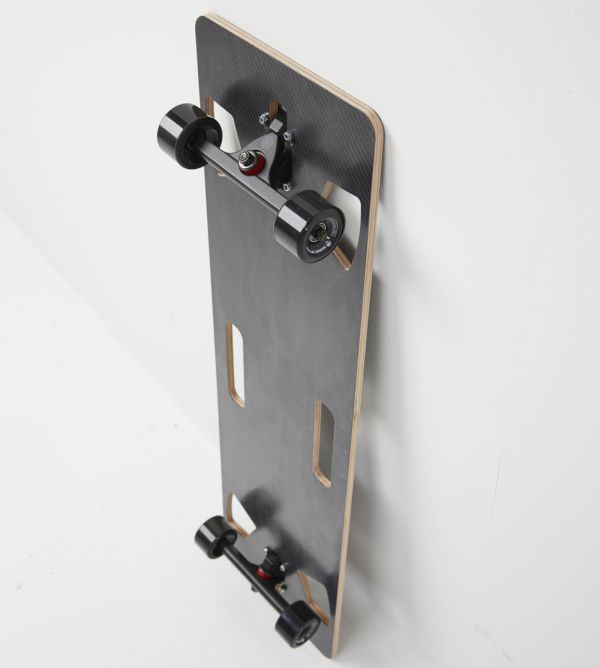 The aim behind creating Lo Ruiter was to develop a device that could easily fit in small spaces behind a bus, car or train. The skateboard looks like a hover board with innovative design made from carbon fiber deck, multi ply molded maple and is equipped with Arbor Mosh wheels. You can try multiple positions on the deck as it has large area to comfort yourself. Moreover, the cutout shapes on the board allow an easy view of the wheels, thus, making the ride easy and convenient. The skateboard has a quick start and holes present on the deck help you apply break by stepping them. In addition to this, the flat ends of the board make it easy to incline against the wall.
Versatile skateboard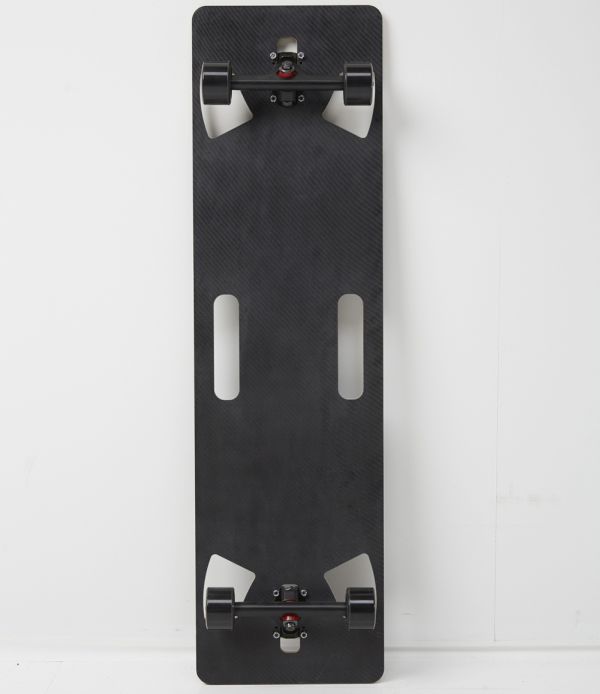 The Lo Ruiter skateboard offers versatility to the skaters along with a good speed. The board is more like an upgraded version of the traditional skateboards and is suitable for all types of riders since it does not use any special technology. Moreover, the beauty of the Lo Ruiter lies in its simplicity and the amazing experience it delivers to its riders. The elegant design makes it easy to carry the skateboard anywhere you desire.
Lo Ruiter is a sophisticated, futuristic design skateboard that creates a floating illusion and enhances the functionality through the smart and modern features added to the device.
Source : Mocoloco.Com