Have you ever thought of a backpack that can ease your day-to-day life by providing you certain facilities? Kickstarter has launched its new project a Lifepack that is equipped with a solar powered USB charger, integrated lock, Bluetooth enabled speakers, a well managed storage system and much more. The backpack is kind of a mobile office that unites life and work in one bag. Available with ten handy features, the backpack is an anti-theft product that ensures safety of your documents and other important material inside the bag. 
A bag with outstanding features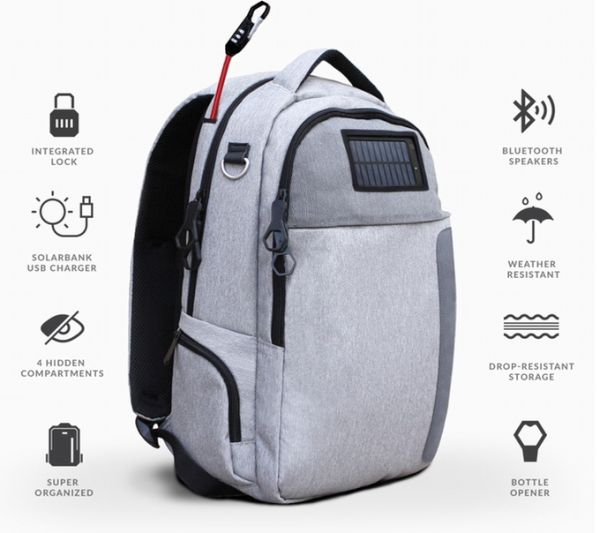 The Lifepack is incorporated with smart features that include an in-built power bank having two USB ports. You can charge iPhone 6 easily with this power bank that itself derives charge through the solar energy thus, leaving behind no worries to charge it. Once the solar bank is fully charged, it will enable you charge your phone completely twelve times. Moreover, the backback has Bluetooth speakers that entertain you with music no matter where you are and become your partners in the journey.
In addition to this, the Lifepack is equipped with four hidden compartments that allow you to adjust your stuff in a well-planned manner without causing disturbance to each other. The front portion of the bag is the life zone where you can freely accommodate your clothes, nail clipper, shampoo, deodorant etc. whereas the back portion is the work zone that you need to arrange with the business tools and documents including your laptop, Smartphone, paper, receipts etc. Another important feature of the Lifepack is the integrated lock that keeps all your stuff safe from theft and the water resistant quality of the bag protects the stored material from getting wet.
The smart solar powered and anti theft Lifepack is equipped with smart features that can make your personal and work life easy.
Source : KickStarter.Com