During winters, we are most likely to cover ourselves with warm clothes, and cozy boots, but we ignore the most important part of our body. We are talking about our ears, of course. Keep your ears warm without sacrificing style, check out some weirdest, unusual looking earmuffs.
Monster Face Earmuffs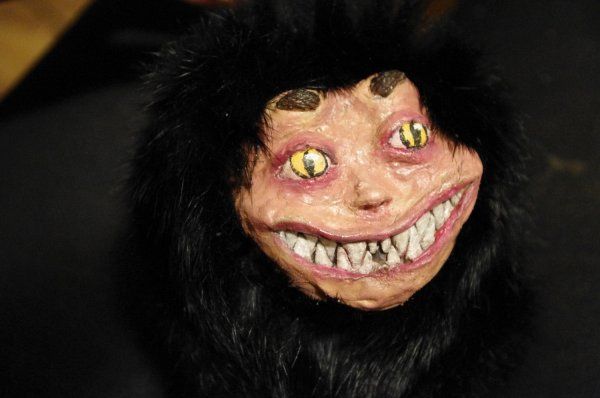 This is one of the weirdest looking earmuffs you've ever seen, it has a monster face over each ear. Monster face earmuffs has been featured with sharp teeth and black hair. You can't hear anything over these monsters growling in your ears, but the monster fur has been known to keep ears warm and toasty.
Fake Hair Earmuffs
Fake hair earmuff is a bandless earmuff designed to blend with your natural hair color. It comes in different shades of blonde, auburn, brunette, and black. You can look your best when the weather is at worst without messing your perfectly hairstyle. On the cold winter days, this fashionable earmuff will keep you warm and cozy.
Katamari Damancy Earmuffs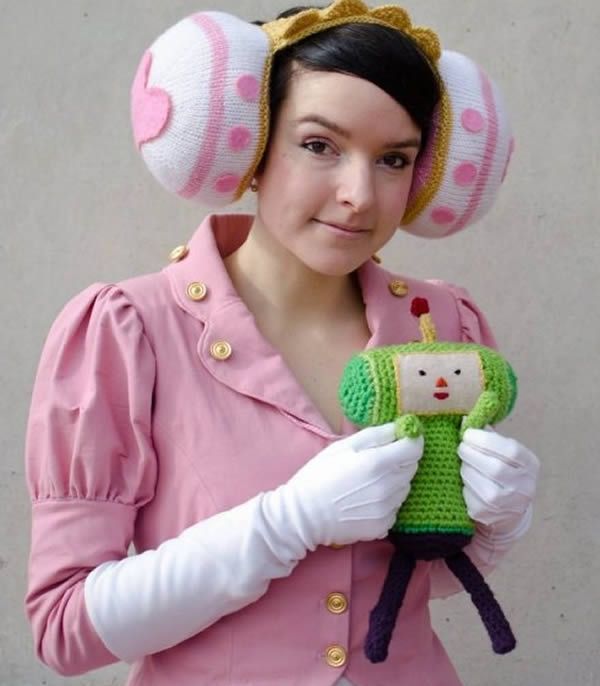 The Katamari earmuff is a unique idea, not the least of which is the ridiculously huge earmuffs that go beyond any conventional use you could cook up for them. The knitting pattern was developed by Laurenn McCubbin, and does manage to show off a slightly practical side. Katamari earmuffs house a secret compartment that could be put to use for storing extra cash.
Hamburger Earmuffs
What better way to keep your ears warm than with some delicious hamburgers? The soft bun will gently cradle your ears, and the layers of genuine felt cheese and lettuce will block out a wide range of frequencies, soon you will enter into a quiet world. The heat from the Hamburger earmuff will radiate through you like warm, mustard flavored sunshine.
Cabbage Patch Earmuffs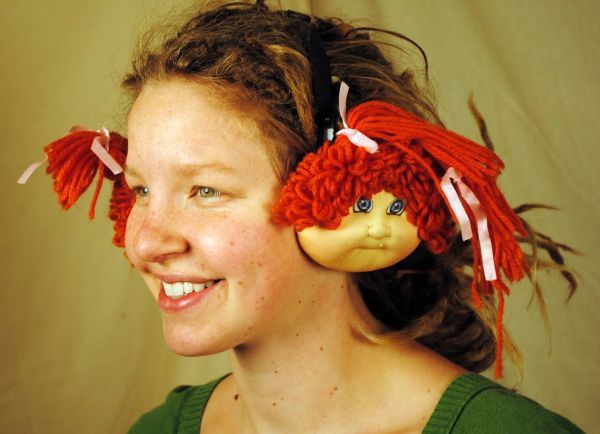 These stylish pair of earmuffs from 1984 are covered by the head of a twin cabbage patch doll with braids. They are adjustable and will fit a child as well as an adult. The little faces measure about four inches across, and will keep your ears warm and tender. You would not want to take off these warm, rubbish, and vintage cabbage patch earmuffs. The best part of these earmuffs, you can't hear anyone.
Summary
Fashion can be endlessly self-serious interest to have, but these weird, cute, and fashionable earmuffs have a sense of creativity and madness to them. Keep your ears toasty without sacrificing style and comfort, with these playful and creative earmuffs. They will certainly add some fun to your vogue.