Music lovers are never satisfied with their music systems and speakers. They are always looking for ways in which they can enhance the quality of their favorite music. The music lovers who use iPhones look for the best amplifier for their mobile device so that they can listen to all the latest songs. Designers understand the requirements of their customers and they wed style with utility while making amplifiers. In the following some of the most beautiful and unique amplifiers of the world have been listed.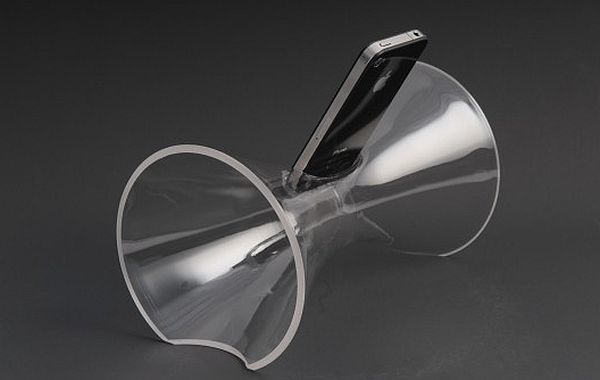 Blown Glass iPhone Amplifier:
The My Phone Amp is a unique iPhone amplifier that increases the volume of your stored music. Designer Aric Snee has used blown glass to make this wonderful amplifier and iPhone stand. You can put the iPhone on the stand; adjust the angle as per your desire and view documents while listening to music. This handmade iPhone Amplifier Stand will cost you around $325.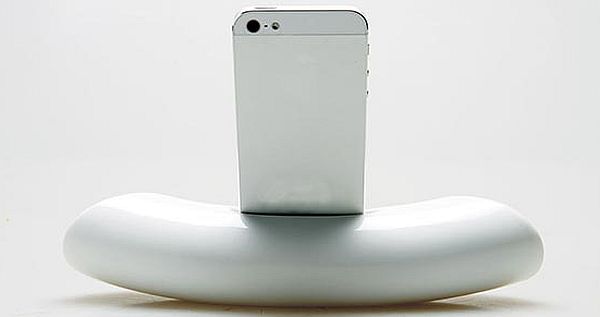 Voice of CHINA:
The Chinese are known for their love for all ceramic things. Voice of CHINA is a resonance speaker that improves the quality of sound of your iPhone music. The iPhone has to be placed in a specially created groove. The sound from the iPhone will get inside the resonance chamber through the groove. This device will improve the timber of the sound and double its acoustic intensity so that the listeners hear crisp, lovely music. The elegant design makes it perfect for your car, office desk or living room coffee table.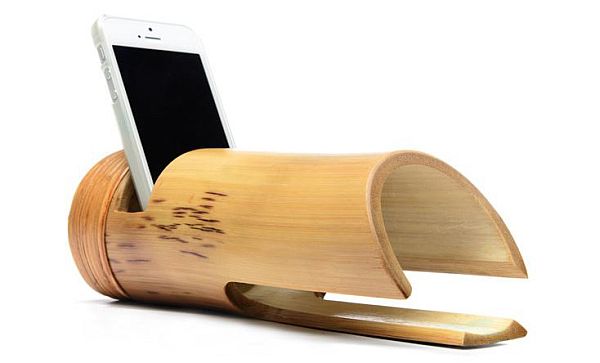 Bamboo iPhone Amplifier:
The designers of electronics have started becoming bolder and they are using some very unconventional materials for making different devices. The Bamboo iPhone Amplifier has been made by using 100% organic bamboo and it is very eco-friendly. The unique and beautiful design makes it look like a center table attraction.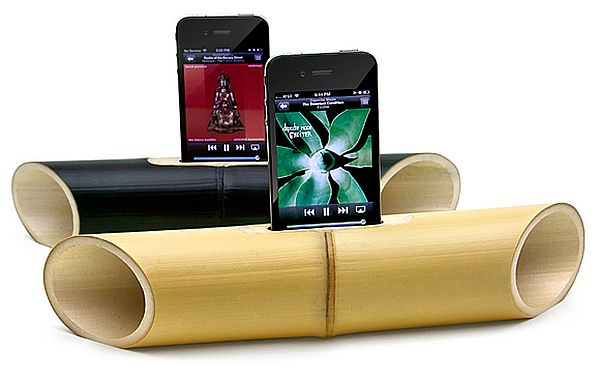 iBamboo iPhone Passive Amplifier:
David Ponce has made a wonderful iBamboo iPhone Amplifier. To make the bamboo amplifier stand without any external help he used machine for flattening the surface. There is a hole in the middle for keeping the iPhone. It will cost you around $31.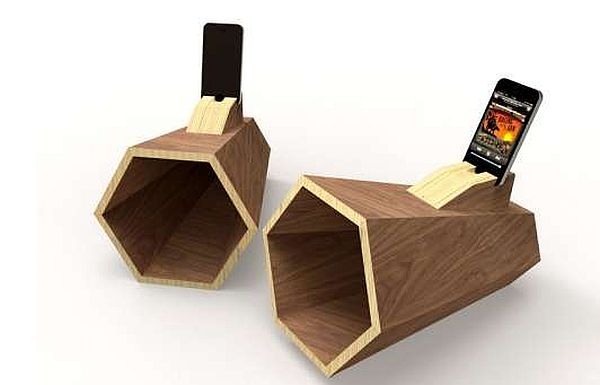 Hexaphone iPhone Amplifier:
This iPhone amplifier looks like the hand held megaphones that the police use. It has been made using natural wood because natural materials enhance sound beautifully. The tone of the sound will become warmer and more pleasant. It does not have problematic wires or buttons.
Summary:
iPhone amplifiers are now available in all shapes and styles. Designers are using natural materials and geometric shapes for making them more effective.