We usually put a lot of effort in constructing the house of our dream. We try using various new designs and styles to make it the best and unique from others. Likewise, there are many houses throughout the world that used to be something else and later were converted into impressive residential houses. Here we present you a short list of five most renowned and luxurious houses from across the world that used to be some other things.
Wood Truck
Wood truck is an excellent mobile home that is beyond expectations. The owner and designer of this terrific mobile home says that it give him the freedom of living anywhere according to his desire, together with liberty of not paying any kind of taxes or electricity bills. The home is well equipped with basic necessities and essential facilities. No matter where you go, no matter where you live, you can carry the comfort of the home with you.
Grist Mill
Located in upstate New York, Grist Mill is a spectacular wooden house that used to have a four-story tall water wheel. Now the whole of it has become a four bedroom home. The wheel was converted into a beautiful house, well equipped with numerous original equipment that are now used for decoration purpose. Situated at a very convenient location, you will not find anything lacking in this spectacular home.
Cement Factory
You will surely drop down your jaw after seeing this commendable house built in a cement factory. Every single corner and room of the house looks well groomed and stunning. The place serves as a house together with head office of one of designer firm Taller de Arquitectura. Designed and equipped with modern furniture, the factory houses also features a massive collection of books in its separate reading section.
Water tower
Designed by Dutch firm Zecc Architecten, Water tower is a wonderful residential conversion located in Netherlands. The building of the water tower features some nine levels along with a rooftop terrace and large windows. Water tower looks very attractive from the inside and outside as well. Eye catching beauty and superior facilities makes the tower worth appreciation.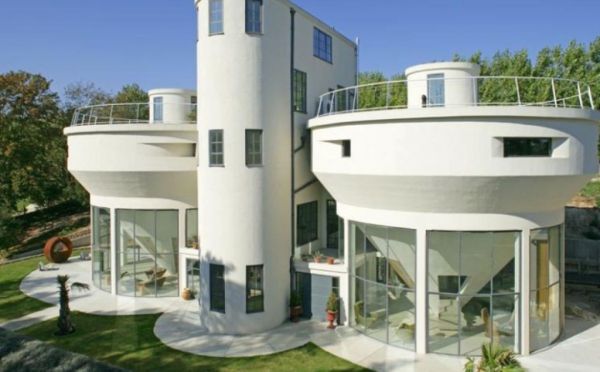 Water treatment Plant
No one would have ever thought that a water treatment plant could be converted into a residential house with glorious beauty. Located in Kent, England, the eye pleasing beauty of this house is unexplainable. Water treatment plant covers the total area of eight acres and is a beautifully designed six-bedroom house. Besides, it features a gym, a heated pool, Rooftop terrace and a cinema room.
Summary
These converted residential houses are far much superior from anyone's imagination. They are not just simple houses but a living paradise for those who can afford it.