Exxon Mobil is American multinational oil and gas corporation having its headquarters in Irving, Texas. The corporation was formed when Exxon merged with Mobil, earlier standard oil companies of New Jersey and New York. In 2006, Exxon Mobil signed an agreement with Abu Dhabi National Oil Company (ADNOC) for participation in Upper Zakum oil field. Upper Zakum oil field not only contributes to the oil production in Abu Dhabi, but also helps Zakum development Company in increasing the production. Currently, Upper Zakum deals in delivering half million barrels of oil in one day. 
Exxon Mobil and its digital design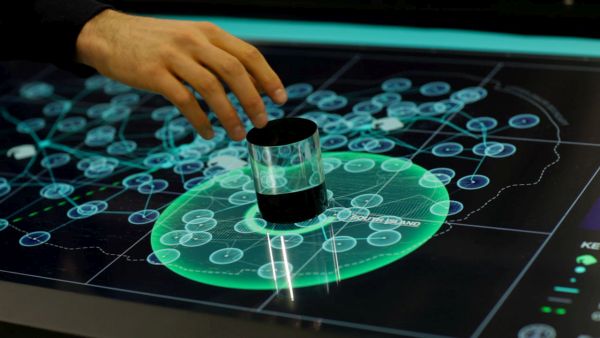 The company is aiming to clarify the course of action in the biggest oil fields, accompanying hundred years in oil production.Exxon Mobil works on a coordinated digital design to reflect a consolidated mechanical and geological strategy for the area. This design is an interactive installation that can show many years of information from the past. At the same time, it anticipates places around the Upper Zakum oil field that are capable of generating oil.
The outcome
The resultant design incorporates moving lenses over a screen that makes it easy to comprehend the vision of Exxon Mobile. With this the firm can easily detect various places, where it will be possible to generate oil. The installation of the project is done by expert engineers, who have complete knowledge regarding the area. Moreover, some political pioneers, who lacked knowledge in the specific field but had a personal stake in the vision of Exxon Mobil, are also part of the big project.
Exxon Mobile has been successful displaying its installation that not only provides information about the data that existed in the past in Upper Zakum oil field, but also helps in tracing nearby oil generating locations.
Source :  Heyhush.Com