Facilitating use of technology without complications, Distance less (D_less) Braun is a technical device invented by Horacio M. Pace Bedetti for Braun contest. As the name suggests, it is a multipurpose device that's designedto keep you connected with people who are living at distant places.It is a gift for all the technology lovers who like making videos of their friends and family members in order to capture the cherished moments. So, they can relive those moments anytime they desire.
Distance less device as a boon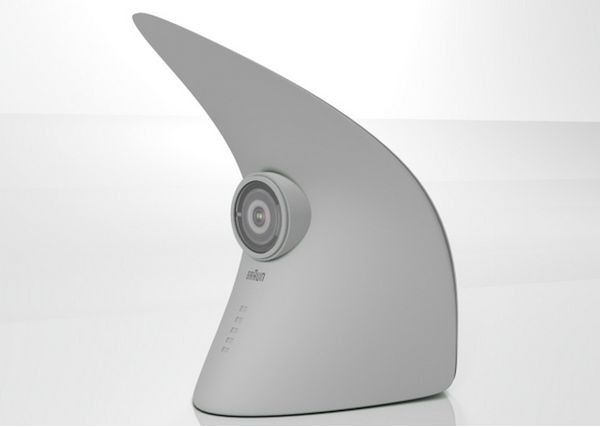 Technology facilitates humans in various forms to make our lives easier, but the Distance less device is an upgraded new-age facility. Earlier technology allowed receiving video messages but after going through proper applications. Now the latest Distance less device has furthermore comforted users by enabling them to receive video messages, without dealing with any application or the tough interfaces. With this facility, it has become convenient for every member of the family whether young or old, to operate this device.  Another benefit of Distance less device is that you can feel closer to the family all the time by receiving video mails of anyone dear to you, irrespective of the distance.
Functioning of the device
The Distance less device works on a simple concept, all you need to do is record the video on your phone or personal computer and sending it to the device. The device will help in projecting the video on the wall or any other suitable panel, as soon as it detects your movement.
This conceptual device is designed to help people suffering from diseases like Alzheimer and dementia, who lose their memory with the passage of time. Since, it becomes difficult for these people to recall things, the Distance less device functions as an auto projector reminding them every little thing from their routine tasks to their closed ones.
Source : Coroflot.Com