Let's not deceive ourselves, the grill is at the center stage of a BBQ party. It may stand there nearly inconspicuous, but that thing sure does deserve every bit of attention. With love for barbecue in your heart, take a look at some of these designs that make the grill worthy of flaunting.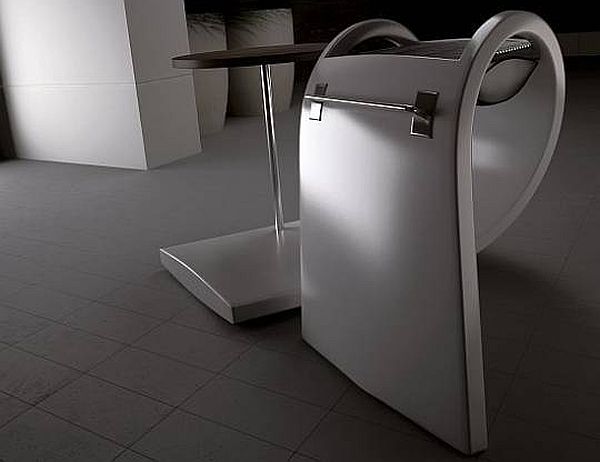 Alistair Messom's Barbecue
Alistair Messom has given an ultra modern, sexy design to a barbeque concept. The barbeque resembles the shape of a loop, which makes it a fascinating conversation piece. The concept features a hardwood side table where you can prepare and serve food, while the grill is made from sheet welded together and coated with powder. The grill is available in walnut or oak, and offers additional stainless steel fixtures.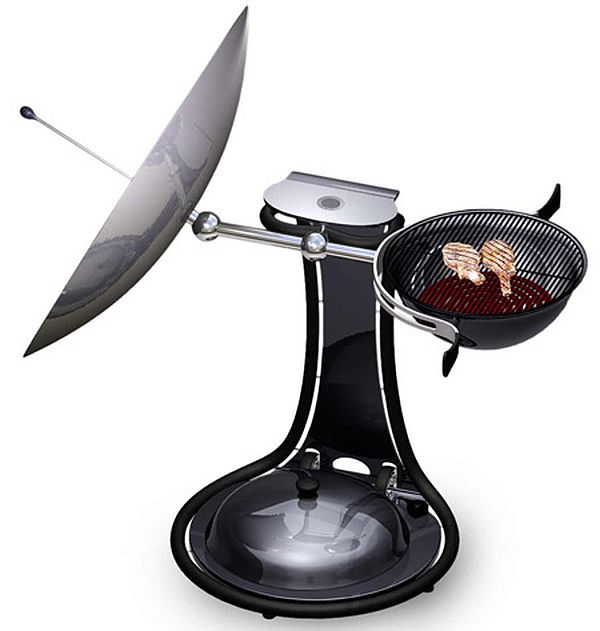 The Helios Solar Grill
Helios Grill is an eco-friendly concept that uses sunlight to grill food. The reflective parabolic dish focuses sunlight onto a solar receptor. Helios is a concept that is designed to maximize safety, as the reflective solar dish remains in the opposite direction while you do the cooking. In case the day is not sunny or the weather conditions do not allow you to use solar power for grilling, you can use the retractable plug nestled at the bottom of the device and can use electricity to accomplish cooking.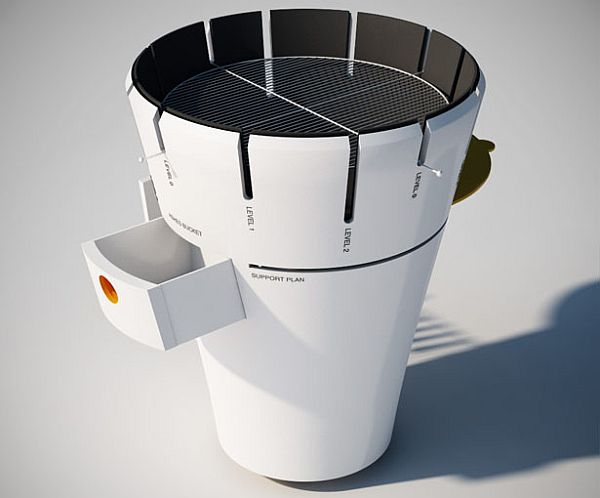 The BBQ 360
BBQ 360 is a concept by Marco Marotto that makes the task of grilling a lot more simpler, as it is a compact device, light in weight, cooks to perfection, and is super easy to clean. This barbeque device has a cylindrical shape that resembles that of a waste paper basket. The best feature of BBQ 360 is the slots that provide three broiling heights over the burning coals. The other features are a retractable shelf, removable drawer, a toolbox to keep spatula, dustpan, brush or fork, and the wheels for the ease of mobility.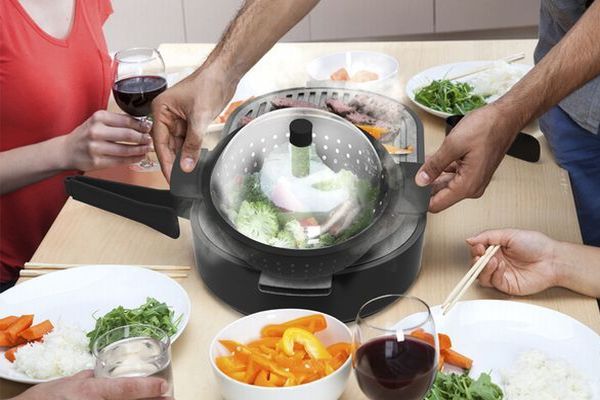 The Mesa Indoor Grill Station
This indoor grill station concept is perfect to make house parties even more fun. The brainchild of designer Tim Hayes, the Mesa Indoor Grill Station features separate cooking surfaces each with their own temperature control system, a secondary cooking surface has customizable attachments, an all-purpose griddle, and a removable cord.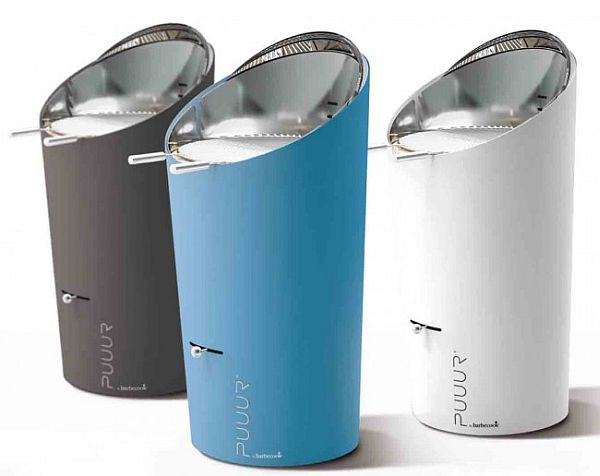 The Puuur by Barbecook
In Puuur, a cylindrical stainless steel barbeque grill with a reflector shield reflects the charcoal heat back into the ceramic bowl, thus, saving the amount of power that otherwise goes waste while we cook. The Puuur is a modern design and is available in three colors. It is super easy to use, is light in weight, and is easy to clean.
Summary
Style your barbecue to match the best that new designs have to offer. Its best to keep up with the tradition, while adding modern elements that promise to take things a step further, in appearance or in function.