Wall Lamps not only lights up your house but also adds to the decoration and value of your house. There are various kinds of wall lamps available in the market with spectacular designs and cheaper price. Here we present you the top designer wall lamps for your home that will make your house look attractive with their enhanced lightening features.
Football Deco Light
Football Deco Light has become the most appreciated and popular wall light these days. This Fantastic light is in a great demand by soccer lovers and young children. With its unique design and amazing features, the product is leading the market. The Light is equipped with LED bulbs that make it battery operated and cordless. Football Deco Light is something what we call trendy, cool and innovative.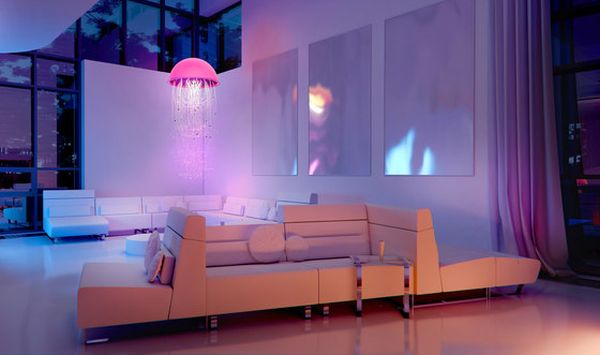 MEDUSA Pendant Wall Lamp
MEDUSA LED pendant Wall Lamp is another spectacular light lamp innovation. You can see the exotic blend of creativity and style in this single product. The Lamp is made of using fiber optic and RGB with remote control. No matter where you place it in your home, it will certainly beautify it.
SCAR-LED 1FDS
The Scar Led lamps are perfect reading lamps made in order to enhance your reading experience and provide you a soothing environment. With its sufficient light and Flexible tube, you can easily reposition the lamp according to your convince. The product is easily available in cheaper price and various colors like aluminium, black and white.
SIRENS Wall Lamp
Sirens Wall Lamp are perfect bend of light objects and exceptional lights that makes it unique and different from every lamps. Combination of copper and silhouette gives the product an outstanding appearance. You can place it on the wall or over the ceiling and use it as a mirror, a lighting object or lightning mirror.
SUITE Wall Lamp
The suite wall lamp is the unique combination of material and light designed by Jordi vilardell and Meritxell Vidal. Equipped with LED light sources and additional reading light of lampshade or small lamp, Suite Wall Lamp is a multi functioning lamp. Because of its multiple vertical planes, you can also use the lamp for supporting other regular household objects. Available in dark brown and white finishes, the product is cheaper and better.
Summary
Bring home the amazing experience of these extraordinary designer wall lamps, and makes your home look trendy and attractive.