Most of us mislay our car or home keys because of carelessness, as we keep them on the table, in the drawer, shelf, headboards, and other places, and fail to find when we need them the most. Truly speaking these places are not ideal and safe for keys and as a result, we generally misplace them. To solve the problem, we are here with some exciting and creative key holders that can help you keep your keys safe and intact.
Magnet key holders
Magnet key holders as the name suggests are made from magnet. The magnet used on the shelf enables keys to stick on it and work as a key holder. Such types of holders are available in the market in different colors for highly affordable prices.
Key holder painting frame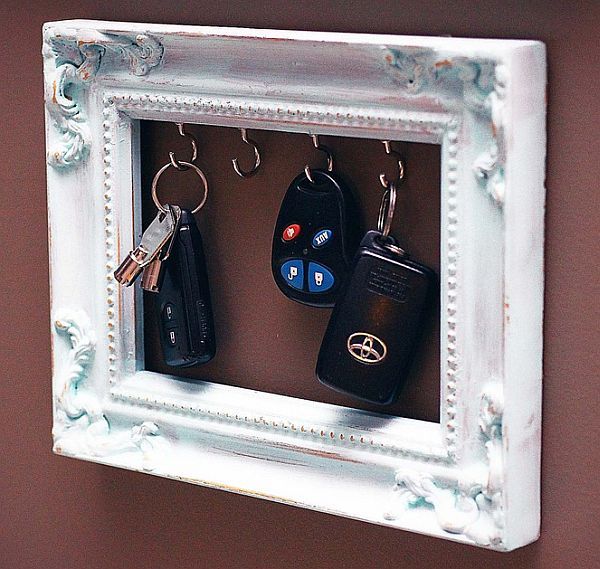 Key holder painting frame can help you store or keep keys safely. It includes a painting frame with knobs or hooks to hang keys. The photo frame can be a part of your home decor and enhance the beauty of your home like any other painting.
Miniature holders
The fun design of these key holders will surely amaze you while keeping your keys safe and intact. Shaped like rock climbers, they feature hooks attached to their belts to hang your keys. Looking like a miniature of a climber, it becomes a perfect piece for those who love camping, hiking, and climbing.
DIY key holders
There is no need to go for expensive key holders as you can make beautiful key holders at home. You just have to bring out the hidden artist inside you to get an attractive key holder for your keys. You can get an old piece of doorknob and can easily convert it into a beautiful key holder. All you need to do is add a piece of wood to which you can attach the doorknob and can even paint it in different colors.
Kitchen utensil rack
An old kitchen utensil key rack can also be a great choice, as you can convert it into a beautiful key holder. You can simply attach the hooked portion of the rack to a wooden board with the help of nails and nuts. This is an attractive way to reuse an old utensil rack. The final product can be placed anywhere in the house or nailed on the wall to place keys.

You can go for different type of key holders available in the market according to your choice and preference. Key holders not only hold your keys but can also add an attractive or a funky look to the wall.