Bridges have always been a part of our fascination right from the childhood when we first saw them. Modern day bridges are superbly designed and strongly structured, incorporating ideas like steel ribbons, multiple levels, blades and more to give them the most enchanting look ever. These are not merely bridges but a very creative and innovative construction that takes away your heart.
Entwined Ribbon Bridge, China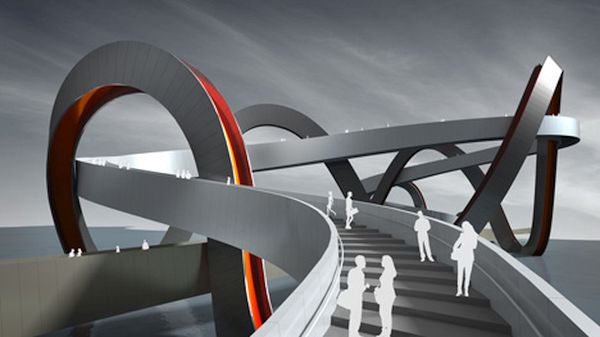 Although this bridge may never become a reality, it is truly amazing with an incredible design. The design of the bridge goes to the credit of architect Denton Corker Marshall who aimed to design the bridge for the Jinsha Lake in Hangzhou. The three ribbons of the bridge offered a plane surface for cyclists, allow various aerial views to the visitors as a means of decoration.
Bay Bridge Tourist Park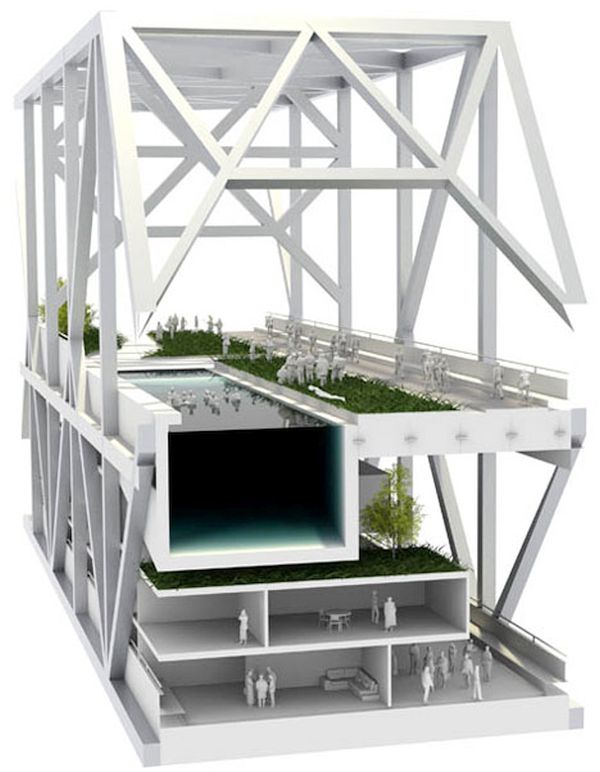 This novel concept came into prominence only after the opening of the East Span of the San Francisco on September 2, 2013. While many wanted the construction to be broken and transformed into a housing area, or into a public park, architects Rael San Fratello had something else in store. They decided the construction to be rebuilt to boast bike paths, combing walls and outdoor cinemas along with hotel rooms and a very large swimming pool.
Inflatable jumpable bridge in Paris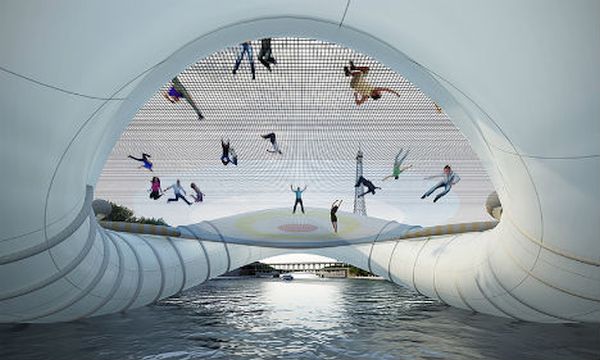 This amazing bridge concept will redefine your idea of how a bridge should be. For those who think a bridge can be crossed only by walking, or other such "boring" methods, this bridge is something really eye opening. The concept bridge is designed by Paris based studio AZC, and resembles an urban playground that would cheer up an average person, or make their day that little bit better. A pedestrian could bounce on the bridge as they pass, having a bit of a sporty fun to go along.
Garden Bridge over River Thames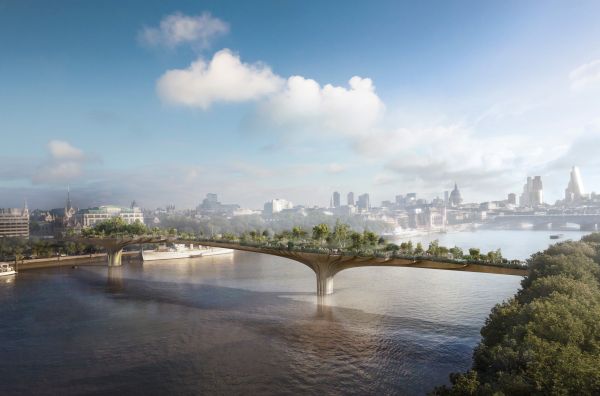 This bridge can possibly be built over the Thames river, and that too in a form of a raised park and sculptural pedestrian crossover. The concept bridge is an idea from Thomas Heatherwick, and the design has been selected by the Transport for London to be built in the near future thus providing the city a new public green space.
Inhabitable Bridge for Amstredam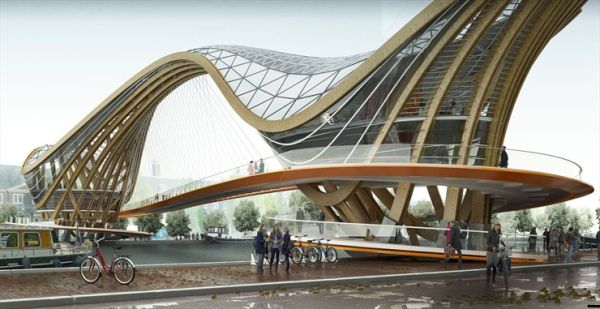 This inhabitable bridge concept is composed of laminated wooden beams in a very creative way to create an unprecedented framework that forms the base for a construction that lies across the sky above a canal in Amstredam. The bridge has been designed to accommodate cafes, restaurants, bike paths and other amenities for people to chill and enjoy.
Dragon eco bridge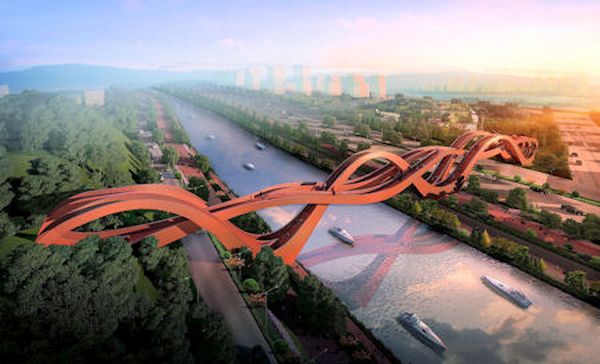 This bridge planned for China is a suspension bridge to be built for the Chingqing municipality. It is shaped like a dragon, which seems to be inside the water when viewed from above and sideways respectively.
Summary
From the ribbon bride to the dragon bridge all the construction giants enlisted in this article are truly mesmerizing concepts that everyone will want to become a reality.