Novelty planters can add a brand new beauty to your garden. You can transform simple terracotta pots using your imagination and just some paint to create some really fancy flower pots. Old tires, broken pots and other so-called waste material lying around the house can be converted into some pretty flower pots for the garden. Take a look at these flower pot ideas for a garden:
Give a new look to your old terracotta pots
Glue old lace having lovely, intricate patterns around your terracotta pots to give them a completely new and unique look. These flower pots for the garden can jazz up your garden or be used to decorate your home.
Neon planters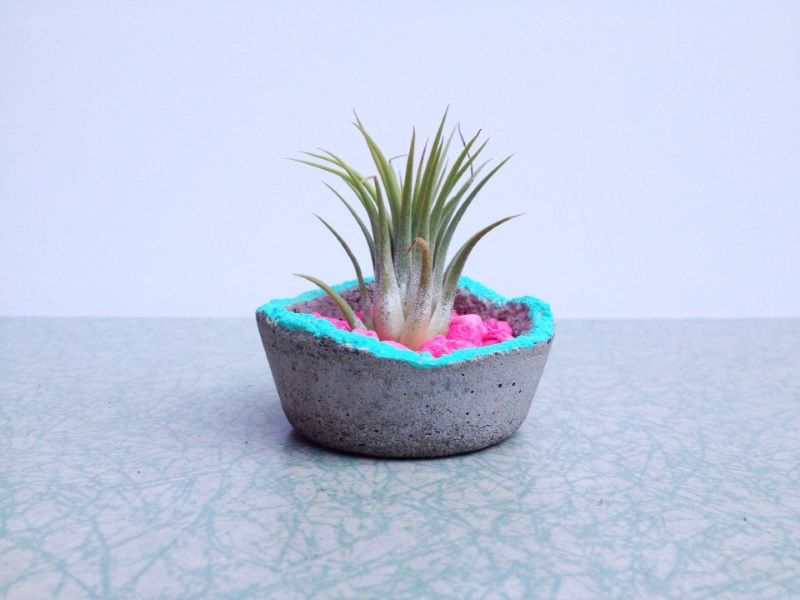 Image Source : cdn.decoist.com
Use the on trend neon pink to paint your terracotta pots and add a bright and modern touch to your garden. This is one of the most popular flower pot ideas for a garden. Not only it is easy, it is also very beautiful.
Soda bottle wall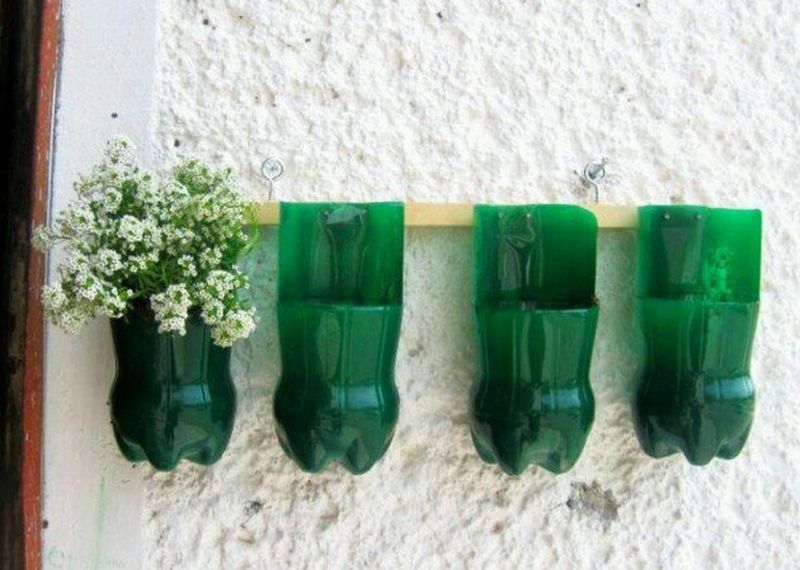 A brilliant use for plastic soda bottles which would otherwise land up in landfills is to use them as planters for your garden. You can make a whole wall garden of soda bottle planters, and plant pretty flowers in them to create a beautiful garden. 
Kerosene drums
The best way to make use of empty kerosene drums is to convert them into planters. You can paint them in any way you choose (maybe paint them with some leftover paint). These planters can add personality to your garden.
Vintage books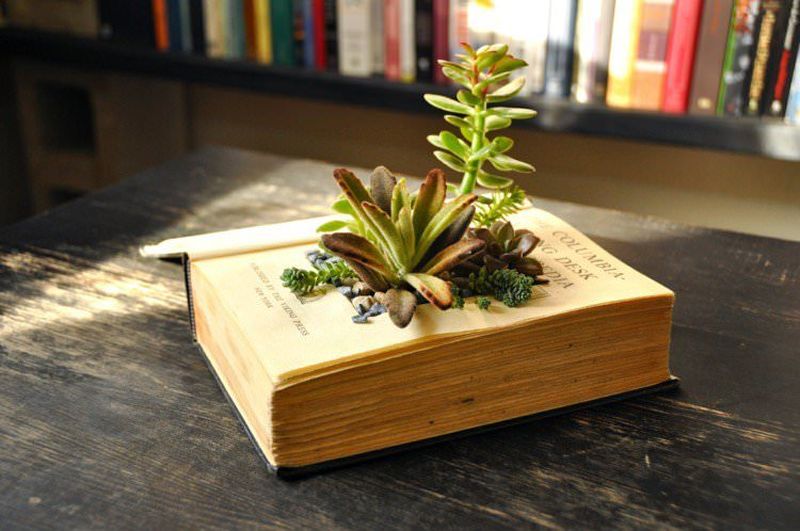 Image Source : balconygardenweb
You can convert vintage books into planters by cutting out little squares in them and planting succulents. 
Mason jars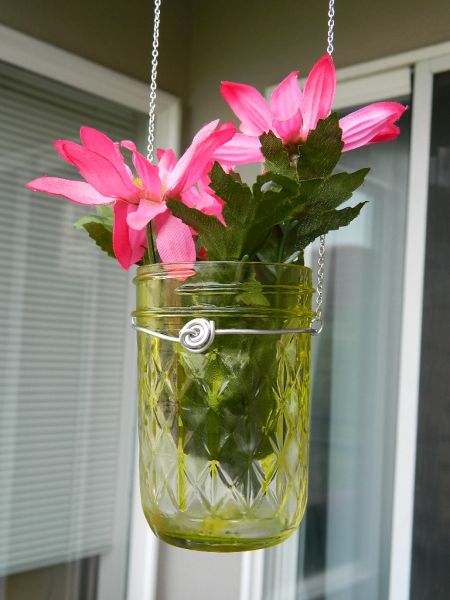 You might be having plenty of mason jars in your home. Use empty mason jars as terrariums, or planters that you can hang in your garden or home.
Old Tires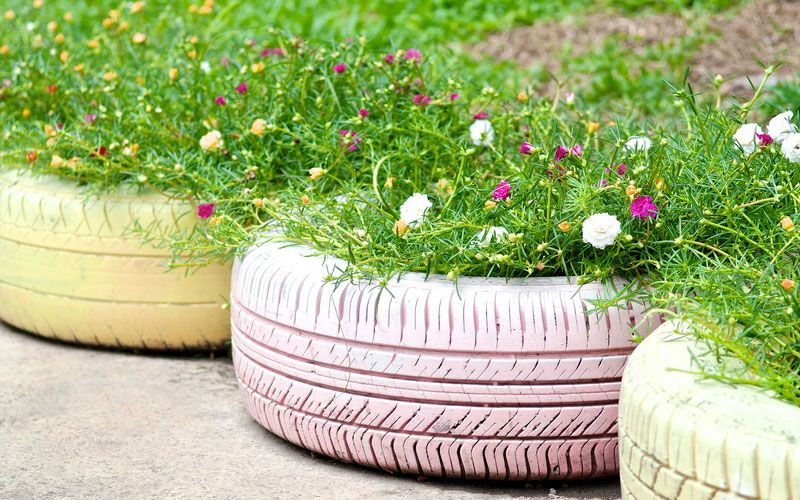 Old tires can be used as fancy flower pots for the garden. It's a good idea to recycle tires in this eco friendly manner. This will add beauty to your garden and will make it last a long time. You can even create a tire planter corner, if you have more than one or two tires. Instead of hanging them, just stack them in the shape of a flower in the garden. 
Nail polish pots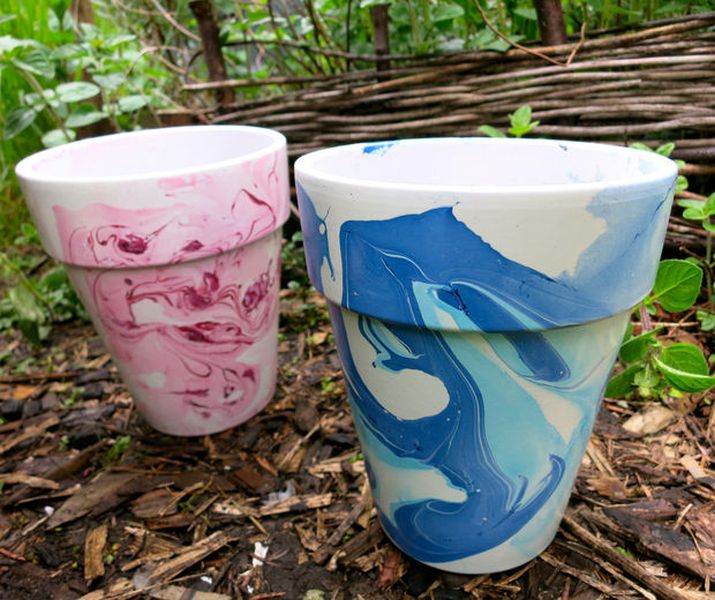 Image Source : cdn.instructables.com
Use leftover nail polish to design shiny and glossy pots, instead of throwing away polish you don't want to use anymore.
Vintage books, tires, mason jars and other articles in your home can be repurposed to create fancy flower pots to beautify your garden.