Designer Weng Xinyu has designed a smart Balance lamp that provides light on inserting a cell phone in the slot provided on the other end of the lamp. The idea of a Balance lamp came from the archaic balance scale. In order to keep the lights of balance lamp on, you need to drop your Smartphone immediately in the given slot thereby maintain the balance and as soon as you remove the phone, the lamp turns down and remains off. The user will have to see his priority, either to keep working and forget about phone or to choose the phone and lose the light.
Thought behind the technology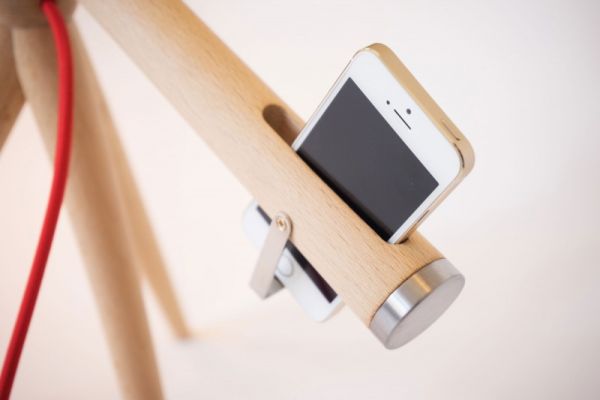 Designing a Balance lamp is an indication towards the distraction caused by Smartphone's in today's fast life. You may often see yourselves unable to concentrate on work because of surfing on the smart devices. To save your time and efficiently utilizing the phone in work is possible through the Balance lamp. The device will provide you a well lit and determined workspace.
Design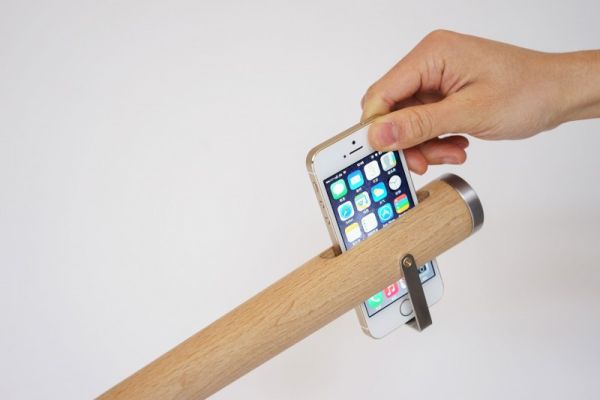 The smart Balance lamp is basically a tabletop light made of wood having a tripod stand. Possessing a minimalist structure makes it easy to carry the device to your desired working place and the red cord attached makes it look no less a designer lamp. Made from aluminum, beech and plastic, the Balance lamp weighs around 2 kg. L70XW25XH50cm is the only size available in the Balance lamp.
You may wonder as to why use the Balance lamp when you already have a well lit room? It becomes necessary to understand that using this lamp in right conditions will be a powerful obstacle between you and your distracting Smartphone that will not only help you work with full determination but also save your precious time.
Source : Yuue-Design.Com