Amazon had earlier come up with Echo-Alexa enabled smart speakers but the only difficulty people faced was with respect to its portability. Resolving this issue, Amazon has now launched Amazon Tap that is not just a simple portable speaker but a battery powered, standalone Bluetooth speaker available at $129.99. Designers have given it a cylindrical shape having width of 2.6 inches, length of 6.5 inches and weighs around one pound. The device is a smart little product that will be available by the end of this month.
Possesses a variety of features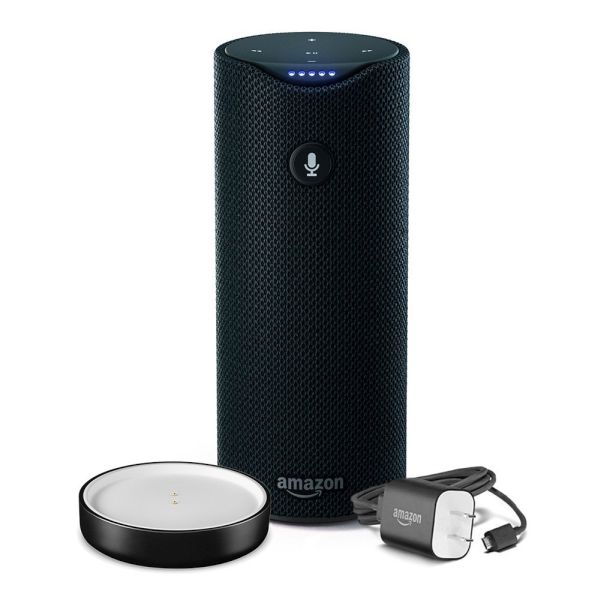 The Amazon Tap is a smart and portable device having Wi-Fi and Bluetooth enabled speakers that deliver quality sound with great bass. The Dolby powered speakers share 360 degrees Omni directional audio and you can listen to your favorite music from any corner. Moreover, Amazon Tap features Alexa that serves as the voice assistant. By pressing the microphone button, you can ask for music, news, weather updates and several other things. You will find everything at your service in a much smarter way. You can use Wi-Fi for streaming music or connect Bluetooth to your phones or tablets playlist; the choice is entirely yours. Many new additions are available in Tap such as asking a ride from Uber, ordering pizzas and more. The device is easy to charge through a micro USB or via using the charging cradle.
Amazon Tap is a new generation smart device that not only entertains you but also keeps you updated with the information that you seek. Since the device is easily portable, you can put it in your backpack or can even buy a rubber case specially designed for Tap. This rubber case allows an easy access to the audio control functions, as the control keys remain uncovered.
Source : Amazon