While most people go for expensive bungalows or cheaper homes according to their needs and budgets, there are individuals and families who look for something unique and wish to live in a house made of shipping containers. These homes may look somewhat quirky, but shipping container homes certainly helps in sustaining the environment. Here  Dr Prem Jagyasi and his team members listed some cool and amazing homes made using old, discarded shipping containers.
Kalkin's Shipping Container Homes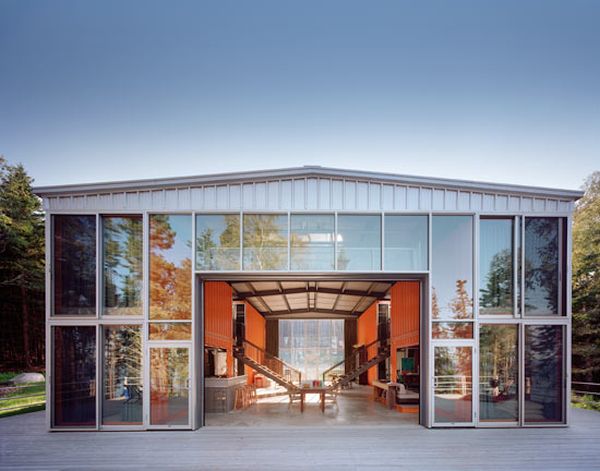 Designed by architect Adam Kalkin, this masterpiece is unbelievably beautiful and attractive. The entire piece is developed by recycling a few shipping containers. Each of these containers is available for just $1,000 and one cannot even beat the durability of these containers. Thus, the house created out of shipping containers is naturally strong and long lasting.
Kalkin's homes are a group of huge structures that have every item of luxury organized in a wonderful manner. These homes are somewhat stacked together to form one big house. The inside and outside boundaries are defined by sliding glass doors. There are marvelous staircases connecting each house on varied levels. The living room, bathroom, bedroom and kitchen of each house present a great example of aesthetics and sustainability.
De Maria Design Redondo Beach House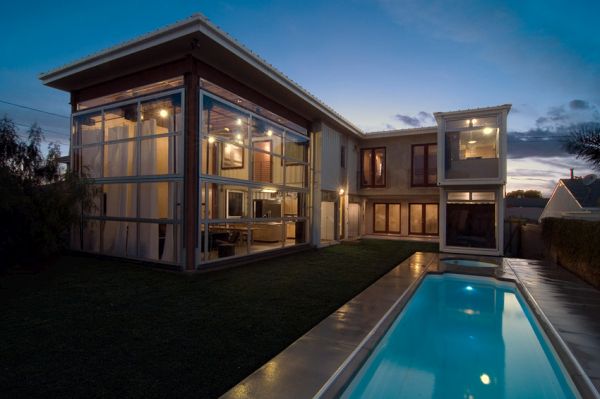 This is another modern living space carved out of eight steel shipping containers. The luxurious residence is none less than a showpiece that amazes all. Assembled in a shop, this home was built by recycling containers that are not only powerful, but are also resistant to fires, termites, and mold. One of these containers has even been used to make a private pool. Does that not sound amazing?
London's Container City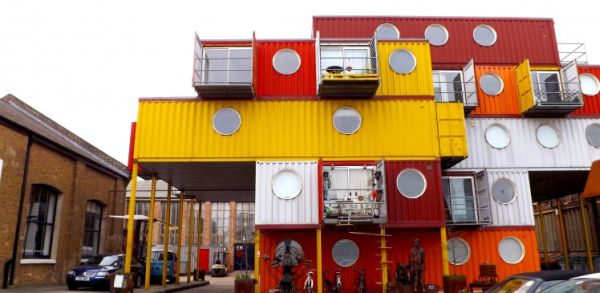 Urban Space Management came up with 12 innovative studios that later welcomed some more studios and apartments. These creative apartments were developed within a few months and that too at a very low cost. This city created out of recycled shipping containers and materials is friendly for the environment too. These container homes accommodate all regular amenities within to ensure a comfortable life.
Shipping Container House in Mojave Desert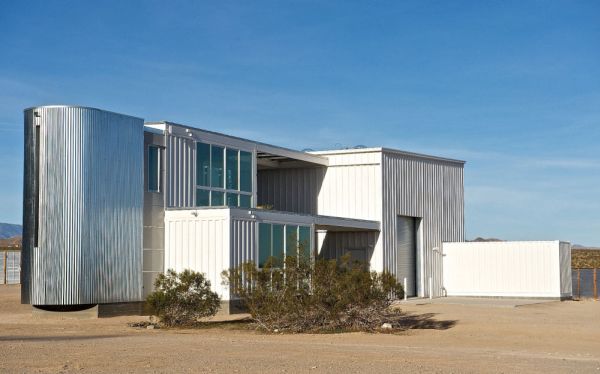 Developed by Ecotech Design, this house made of shipping containers is the first of its kinds in a desert. With an area of 2,300 square feet, this house includes a bedroom, large and small bathroom, and six container residences. The modern appeal and stylish looks of this container house can attract just anybody toward it. The home makes use of open space and natural light that simply adds to its sustainability.
Many people have been experimenting with old shipping containers and coming up with unique homes or structures. These structures are not just energy-efficient and eco-friendly, but also low-cost and beautiful.