Of late, we have seen some of the most amazing architectural marvels; however, these inspirational architectural works, ranging from a military academy to an opera house, redefine the norms of architecture and building type. Here are five such groundbreaking projects:
LVMH Museum
Designed by Gehry Partners, this stunning museum is being built in Paris, France. Spread across an area of 11, 705 square meters, it will be ready by the end of this year. It was in the year 2001 when Bernard Arnault discussed his plans of building a cultural centre/museum on the suburbs of France. The project has cost $143 and has spanned over thirteen years to give way to this amazing building that would be unveiled this October. Similar to Gehry's other projects, there is a glass structure inspired by nautical designs as well as the canopy inside Grand Palais. The outer structure has 3,600 sail-like formations that are different from one another.

Louvre Abu Dhabi
The Louvre Abu Dhabi is a project by Ateliers Jean Nouvel and is being constructed on Saadiyat Island in Abu Dhabi. It is sprawling across 24 thousand square meters and is expected to be ready by this year. In fact, Saadiyat Island is being touted as the new cultural hub that boasts of many architectural marvels and the first to unveil would be the Louvre Aby Dhabi. The structure features a huge dome, which is a main feature of Islamic architecture that will send shimmering patterns of light inside.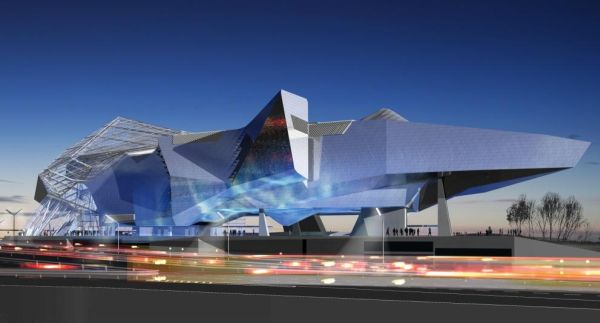 Musée des Confluences
The Musee des Confluences is a project by Coop Himmelb(I)au and is being constructed in Lyon, France. Spread across an area of 29,700 square meters, it will be completed this year. This would be the new venue for natural history museum's earth sciences collection of Lyon, which had closed in 2007. The new museum is located at the juncture of the rivers Rhône and the Saône, which have incidentally inspired the architecture. The crystal outer structure is both luminous and transparent.
Opera Village
The Opera Village is a project by Kere Architecture and is located in the African nation of Burkina Faso. It is still under construction and people assume the country to be an unlikely site for an opera house. However, it was the inspiration of the German filmmaker Christoph Schlingenseif, who started the project, but unfortunately, died in 2010. The Opera Village project has already built over 16 buildings. The construction materials comprise cement bricks, gumwood, clay, and sheet metal. The opera theatre is the only structure that is still underway and is the centre of attraction.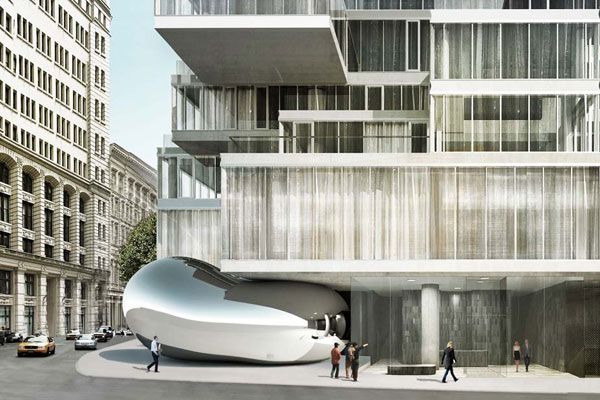 Global Landmark
This marvel is a project by Herzog & de Meuron and is located in New York City. The project is deemed to be completed by 2015 and would be the tallest residential tower in the western hemisphere. It looks like a Jenga block creation, as it would also house luxury homes. In fact, it is a work of art.
Summary:
These amazing groundbreaking projects are currently under construction. Most of them would be open to the public this year, while others will take some more time. These five architectural marvels will surely inspire designers with futuristic designs.