From the brilliantly designed Burj Khalifa in Dubai to the splendidly created National Theatre in China, architects all over the globe have gone thinking out of the box and have surprised us with their strong determination and passion to create some of the most weirdest yet extremely spectacular and amazing buildings and towers in the world.
Their dynamic architecture and captivating appearance have made these buildings extremely famous all over the world. Given below is a list of such awe-inspiring, outlandish and extraordinary buildings that would certainly leave you jaw dropped.
Ren Building, Shanghai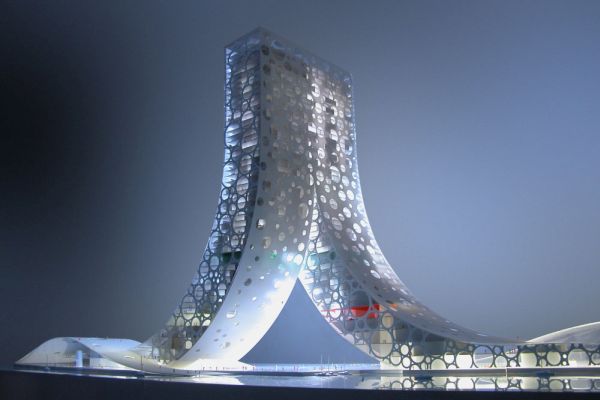 The Ren Building located in Shanghai, China is one of the most exclusive examples of human imagination and creativity. The entire structure is composed of two distinct buildings – one, emerging from water and the other from land. The two buildings then combine into a grand hotel with about 1000 rooms for lodging and stay facilities. The building structure was first proposed at the World Expo 2010 held in Shanghai and is designed by PLOT. The design of the building is such that it resembles the Chinese words "The People". The water side building is a sport and water culture center whereas the one emerging from land is used for meetings and conferences.
The Rotating Tower, Dubai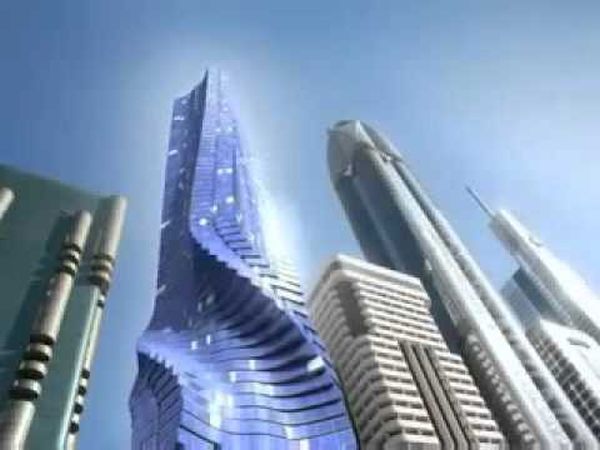 Next in the line of some odd yet outstanding building designs is the Rotating Tower of Dubai in the United Arab Emirates. It has been conceived and designed by architect David Fisher and is similar to that of the Suite Vollard in Brazil. This amazing structure will have about 80 floors, each of which will be able to rotate independently up to about 6 meters in a minute with a span of 90 minutes for one complete rotation. The building is estimated to be completed within 22 months and is used for hotels, offices and residencies. In all, this structure is a sensational architectural paragon.
Basket Building, Ohio
The amazing "basket building" is home to the headquarters of the Longaberger Basket Company, the well known basket manufacturing company in the United States of America. This 7-storey building comprises of an atrium that reaches the glass ceilings and gives you the incredible view of the basket handles over the roof. The beauty and appearance of the building is even more mesmerizing during the night.
The World of Coca-Cola, Atlanta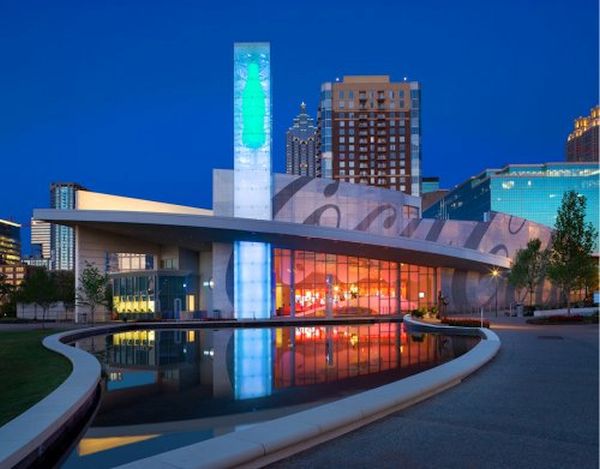 This extremely innovative building design has been dedicated to John Pemberton, the inventor of the world famous soft drink, Coca Cola. The building that resembles a Coca Cola bottle holds in itself advertising archives, tasting center and an interactive media. About one million visitors visit the building each year to have a sight of its design and beauty.

These magnificent and splendid structures are a result of the attempts of architects all over the world to outstand and surpass each other in terms of designs and creativity. All these buildings are worth visiting so much so that you would be extremely surprised to see them live.