Ask any parent whose kid is suffering from asthma and they would tell you how difficult it would be to get their kids to use an inhaler whenever they get an attack. The majority of asthma inhalers tend to be broody and serious in their design. This can sometimes, push back children from using them readily.Luckily though, a few companies are coming forward to provide asthma inhalers that follow creative and sometimes, quirky designs to attract kids. With a myriad of shapes, colours and pictures, these inhalers would surely appeal to kids who would no longer feel shy about walking around with them. Here are four such inhaler concepts that are designed and intended for the use of kids.
Nebbie Nebulizer and Inhaler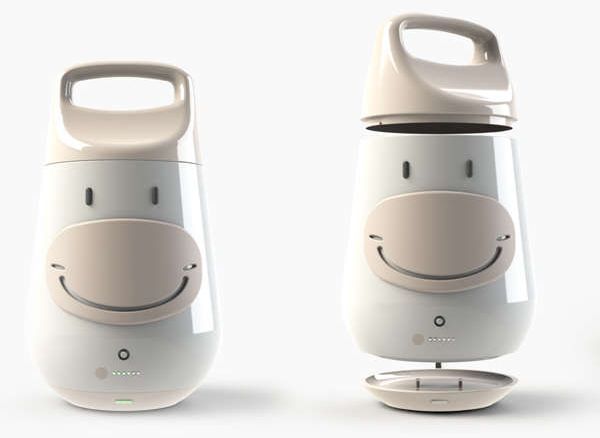 Inhalers can be ineffective during sudden, serious attacks. A nebulizer would be better in these scenarios. The Nebbie aims to do just that. The Nebbi comes across as the perfect combination of the standard asthma inhaler and a nebulizer. The equipment features a portable mist nebulizer that is packed into a cover that looks like a playful character. Easy to carry around, the Nebbie is much more helpful for parents and kids.
Ergonomic Inhaler for Kids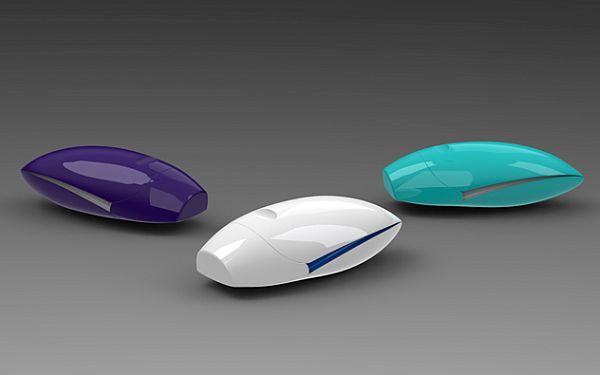 Small kids tend to face difficulties with the stiff canister of a standard inhaler. In most cases, they find it extremely hard to push down this canister. The Ergonomic Inhaler attempts to make this process a whole lot easier by featuring two protrusions on each side. This way, the child can place his/her thumbs on these protrusions, using them as support to push down the canister properly.
Decorative Inhaler
A lot of children hate standard inhalers that come in boring, dull colours. Luckily, a company called Coal Cares has come forward to introduce a range of inhalers in bright colours that would be more appealing to kids. The handles of these inhalers would also feature famous cartoon characters like My Little Pony, Harry Potter and Sponge Bob Square Pants, etc. Parents can choose the characters that their kids love in order to ensure that they use the inhalers without any hesitation.
Modern Inhaler Design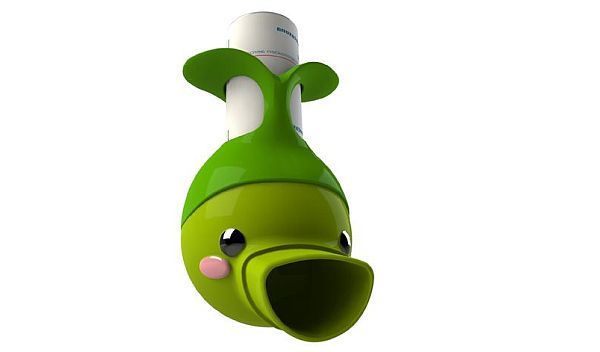 This particular inhaler chucks out the very basics of an inhaler design and goes for a sleek, round look instead. Available in purple and in a myriad of other colours, the inhaler is stylish to look at, but does not compromise on functionality to achieve the same. Better yet, you don't need to push down a canister as in the case of a standard inhaler. Rather, a push of a button would do the trick.
Summary
Kids often shy away from using inhalers owing to their serious design and colours. However, a number of makers have now started selling creative inhaler designs that would not only appeal to kids with their colours, but would also be much easier to use than the old models.